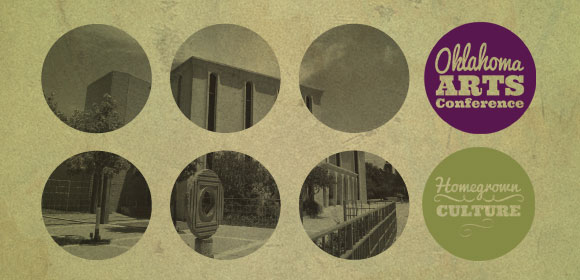 Oklahoma Arts Conference
2013 Presenters

Featured Presenters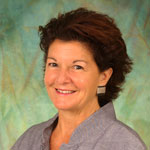 Diane Mataraza, principle of Mataraza Consulting, applies her lifelong record of accomplishment as an arts educator, nonprofit arts administrator, federal arts funder, and foundation director to helping arts and cultural organizations build strong sustainable programs. A trained musician and arts educator, Mataraza has served as Senior Vice President of ArtsMarket, a national consulting firm specializing in cultural planning and marketing; Executive Director of the National Academy of Recording Arts and Sciences Foundation (the Grammy Awards); Director of the Local Arts Agencies Program at the National Endowment for the Arts; and, Director of the Alliance of New York State Arts Councils. Mataraza has facilitated more than 60 assessments and plans in rural, urban and suburban settings including Charlotte, Philadelphia, Columbus, Oklahoma City and Kansas City. Nearly all projects have incorporated arts and culture as community building tools. She has also worked extensively in organizational coaching and capacity building with organizations of all disciplines and sizes in communities across the country.??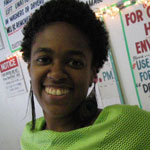 Ris? Wilson is the Founder and Board Chair of The Laundromat Project, an organization that mounts topical and timely art programs in neighborhood laundromats as a way of strengthening the quality of life of communities of color and communities living on low incomes. Wilson recently joined the Robert Rauschenberg Foundation (RRF) as their inaugural Philanthropy Program Director in order to help shape the foundation?s grant-making priorities and fulfill its belief that art can change the world. Before joining RRF, Wilson served as the Program Director for Leveraging Investments in Creativity (LINC), a 10-year initiative created to strengthen the support structure for artists as a workforce. As an artist, Wilson works in the genre of printmaking and social sculpture. She currently serves on the national advisory board for the Asian Arts Initiative?s Artplace funded Social Practice Lab, and is a 2012 Artist Files fellow for A Blade of Grass Foundation. As an arts manager her work has spanned strategic planning, fundraising, community outreach, and art education. Periodically she serves as a consultant to other nonprofits in these areas. Past clients have included the Ford Foundation, NYU, and the Romare Bearden Foundation. She has also taught at Parsons, the New School for Design, helping product design students apply their creative talents to the public sphere. Recognized as one of the "World's Best Emerging Social Entrepreneurs" by Echoing Green in 2004, Wilson is a 2012 participant in Coro Leadership NY and a 2008 Douglas Redd Fellow in art and community development. She holds a BA from Columbia University where she was a Kluge Scholar, and an MA from NYU, where she was a Maccracken Fellow. ?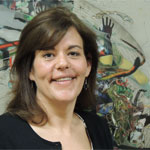 Diane Scott designs and manages innovative professional development programs for fine artists. Scott is the Director of Artist INC, a consortium of the University of Missouri-Kansas City Innovation Center, ArtsKC and Charlotte Street Foundation, which provides Kansas City artists of all disciplines with services and professional development opportunities to master the business end of their art careers. Scott is also the Director of Professional Development and Adjunct Assistant Professor for the UMKC Conservatory of Music and Dance, teaching fine arts students the entrepreneurial skills they?ll need to create sustainable fine arts careers. Scott previously served as a member of the management faculty at Wichita State University for more than 11 years, winning numerous teaching awards including the 2006 Barton School of Business Undergraduate Teacher of the Year and the 2008 WSU Academy for Effective Teaching award. She specializes in creative and fine arts entrepreneurship, management and organizational behavior and has taught thousands of current and future business people and creative entrepreneurs in traditional classrooms and professional development settings how to improve their strategic planning, marketing, project planning, teamwork, leadership, coaching and communication skills. Diane holds a Bachelor of Arts in Theatre and a Master of Business Administration from WSU.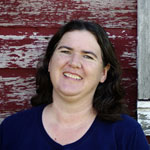 Becky McCray, a native of Northwest Oklahoma, is an entrepreneur and recognized expert in rural small business and social media. Co-author of the award-winning book Small Town Rules, McCray has been featured in The New York Times, BusinessWeek, Entrepreneur Magazine and other publications. Her blog, Small Biz Survival, ranks in the top 20 small business blogs worldwide. From Dodge City, Kansas, to London, England and Queensland, Australia, McCray has given presentations about small town business and social media at more than 100 events worldwide. McCray credits her success to her diverse background in business, community and government. She has worked as a city administrator, consultant to small town governments, nonprofit executive, local retail owner, and educator. McCray is an avid photographer; her photography has been published in news outlets, travel guides, and magazines. Currently residing in Hopeton, Oklahoma, a community of 30 people, McCray believes that small towns have a future.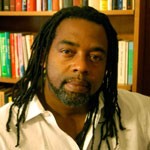 Quraysh Ali Lansana is an award-winning author, poet and teaching artist who has developed curriculum and led workshops on creative writing in over 30 states. He has authored six poetry books, three textbooks, a children's book, served as editor of eight anthologies, and coauthored a book of pedagogy. A former faculty member of the Drama Division of The Julliard School, Lansana is currently Associate Professor of English/Creative Writing at Chicago State University, where he served as Director of the Gwendolyn Brooks Center for Black Literature and Creative Writing from 2002-2011. He is also a faculty member of the Red Earth MFA Creative Writing Program at Oklahoma City University. In 2011, Lansana?s work Our Difficult Sunlight: A Guide to Poetry, Literacy & Social Justice in Classroom & Community was published by Teachers & Writers Collaborative and was a 2012 NAACP Image Award nominee.
Presenters and Panelists

NOTE: Additional presenters and panelists will be added.
Jeannie Barbour
As a Chickasaw historian, artist, and author, Jeannie Barbour is an outspoken advocate for the protection and revitalization of Southeastern tribal history, culture, art, sacred objects and sites. Her award-winning illustrations and writings have been featured in art exhibitions, publications, and books throughout the United States.
Allison Barta Bailey is a retail marketing consultant for independent shops & districts. She helps shop owners stick to their shop philosophy, plan strategic promotions and engage with customers. She also focuses on using flexible retail solutions like pop-up shops and mobile shops to cultivate a strong retail community. Her local retail clients include Oklahoma City's Blue Seven, Native Roots Market, Shop Good and the Plaza District.
Cynthia Bell has worked in the Ardmore City Schools for the past 6 years as a first grade teacher. She has a master's in education as a reading specialist. Cynthia has also been an adjunct instructor with Southeastern Oklahoma State University and works with the teacher education program. Her love is teaching ? whether it be 6 and 7 year olds or college students seeking a degree in teacher education. Cynthia began her career with Ardmore at Jefferson Elementary and was a part of the Arts Integration team with Pauline Bustamante for 3 years. She then moved to Lincoln Elementary and has continued to be a part of the Arts Integration team. She uses the arts in her classroom to enhance learning, reach struggling students, and provide students with more opportunities to expand their understanding with different types of art integration.
Renee Boone (Director of Arts Education Programs) graduated from Southern Methodist University with a Bachelor of Music in music therapy and a Master of Sacred Music. She is a Board Certified Music Therapist (MT-BC). Before returning home to Oklahoma in 2011, Boone taught voice, piano, and musical theatre; worked as a music therapist in private practice; and directed choirs in New York, Dallas, and Atlanta. She taught general music, Advanced Placement music theory, and directed choirs at the junior high and high school level in Atlanta. In her role with the Council, Boone provides oversight for the Council's school-based and community-based arts education programs and manages the Teaching Artist Roster. Boone also serves as the agency's accessibility coordinator.
Pauline Bustamante believes that the "ARTS" (music, movement, drama, visual arts) are a critical and necessary part of a child's education. Through her proven Integrated Arts Program children become creative thinkers, risk takers, and problem solvers. By weaving music, drama, movement and visual arts into a student's daily school routine she is changing lives one art activity at a time. Bustamante has spent the last 40 years working with children as a former art teacher, classroom teacher, and principal for fifteen years. She has spent the last five years integrating the ARTS into Ardmore City Schools. When not working in Ardmore, Pauline resides in Estes Park, Colorado.
Denise Caudill, Ph.D.
An independent consultant doing business as The Outcome Zone? consulting group, Dr. Caudill is a skilled trainer, facilitator and coach in strategic planning, program planning, monitoring and evaluation, including extensive expertise in outcome measurement. She offers more than 40 years of hands-on experience helping improve performance and outcomes of hundreds of nonprofit organizations in the United States, Asia, Africa, and Latin America. Dr. Caudill has consulted with a wide range of programs, from community-based groups to international social service organizations, all working to improve wellbeing of individuals and communities. She holds a Doctorate in Public Health from the University of Texas, a MPH from the University of Oklahoma and a BA in Communications from Oklahoma City University.
Sara Cowan is co-founder and co-director of Deluxe Oklahoma City, an organization that presents independent craft fairs and community events. Since 2008, Deluxe has provided an outlet for local makers to share their talents with eager holiday shoppers and creativity enthusiasts. Celebrating a new partnership with Downtown OKC Inc., the Deluxe Winter Market will be held in Bricktown on Thanksgiving Weekend.
Melissa Fairmaner is a mother of two daughters, one in elementary school and one in middle school. She also works at Ardmore Electric Supply. This year she is the PTO president at Lincoln. Last year she became an active member of the "Arts Week" volunteer team. Melissa became the "master" teacher of the art of felting from wool roving. She taught several other small group art activities as well!
Kelly Franks has taught with Ardmore City Schools for the past 18 years. She received her bachelor's in education from the Sam Houston State University. She has taught in both Texas and Oklahoma. Kelly has taught Special Education, fourth grade, and third grade during her time with Ardmore. She is currently teaching third grade at Lincoln Elementary and has been integrating arts into her classroom each year. She believes in looking at the child as a whole and using art to improve a child's confidence and self-esteem. Kelly's philosophy is that every child will succeed.
Ronald H. Frantz, Jr., AIA
Ron Frantz is a licensed architect who specializes in historic preservation, Main Street revitalization, neighborhood revitalization, and all types of community-based, grassroots type of design programs. With two degrees from The Tulane University of Louisiana, he has work experience that includes being a founding partner of two architecture firms, working in private sector firms, being staff for a local non-profit organization, and being a public servant in a state agency as well as being staff and faculty at a private college. Currently, he has positions with the College of Architecture at The University of Oklahoma in Norman, Oklahoma. He is an Associate Professor with the Architecture division, and is Director of Great Plains Studios, a part of the Institute for Quality Communities.
Brent Greenwood is an award-winning painter of Chickasaw and Ponca tribal heritage. He received his Associates of Fine Arts from the Institute of American Indian Arts in New Mexico and his Bachelors of Fine Arts from Oklahoma City University. In 2010, he and his wife were awarded the National Indian Education Association "Parents of the Year." He has served on the board of the Oklahoma Visual Arts Coalition and the ARTSplace advisory committee of Ponca City, OK. Brent has had his work featured in numerous magazines such as Southwest Art, Cowboys and Indians, and Oklahoma Today. Brent has been a regular on the Oklahoma Native art scene with groups such as OklaDaDa and more recently, the Urban Indian 5. His passion for painting was never more apparent than when he was chosen to teach the two-dimensional majors level at the 2013 Chickasaw Summer Arts Academy. Brent is currently employed as a rural letter carrier with USPS, but as requests for his art has steadily increased over the years, he's looking forward to shifting more of his workload from carrying mail to painting.
Kelsey Karper
Kelsey Karper is Associate Director of the Oklahoma Visual Arts Coalition. As editor of OVAC's bi-monthly magazine Art Focus Oklahoma, she works to promote the art and artists of Oklahoma and to develop audience interest in the arts. Karper also organizes OVAC's Artist Survival Kit program, offering professional development for artists all over the state. She manages all marketing and public relations for the organization. Karper received her BFA in Photographic Arts from the University of Central Oklahoma and continues her photographic work in historic and alternative processes.
Emily Kern is an Oklahoma born artist, entrepreneur, and arts director. Kern has a Bachelor's Degree in Fine Arts and a Master's Degree in Entrepreneurship. She's a painter and printmaker. She has started two for-profit craft based businesses, one in the U.S. and one in Honduras. Kern is currently the executive director of Tulsa's 108 Contemporary, a non-profit art space that supports contemporary artists working in traditional craft mediums.
Mary Kennedy serves as Chief Executive Officer of Mid-America Arts Alliance (M-AAA). She leads a six-state regional non-profit arts organization staff of 22 people and builds strong working relationships with the M-AAA board, state arts agencies, federal cultural agencies, and funders. She joined M-AAA in 1989 as curator of exhibitions and served as director of visual arts and humanities and director of programs before becoming executive director in 2002. Mary was named chief executive officer in November 2012.
Julia Kirt
Believing in the potential of artists to improve our communities, Kirt has served as Executive Director for the Oklahoma Visual Arts Coalition since 1999. With her help, OVAC serves more than 1,700 artists throughout the state annually, helping them realize their potential. Kirt has worked to instigated varied programs that help artists create sustainable careers and outstanding artwork. She received the "Emerging Leadership Award" from the Americans for the Arts and participated in the Leadership Institute by the National Alliance for Media Arts and Culture. Kirt serves the broader community as President of the Cultural Development Corporation of Central Oklahoma. She completed an MA in Art History at the University of Oklahoma, Norman, OK and BA in Communication Studies from Macalester College, St. Paul, MN.
Joshua Lunsford joined the Oklahoma Arts Council in 2012 and serves as the Community Arts Program Director. Lunsford holds a Master of Arts in Journalism and Mass Communications from the University of Oklahoma with a focus on nonprofit marketing and management. He also holds a Bachelor of Arts in Advertising from OU. Prior to joining the Oklahoma Arts Council, Lunsford was the Associate Director for the Norman Arts Council and gallery manager of MAINSITE Contemporary Art in Norman. As Community Arts Director, Lunsford oversees the Community Arts Programs, the Oklahoma Performing Artist Roster, and the ONEAL Network.
Jes?s Moroles is a nationally acclaimed sculptor who has worked primarily with granite for the past 30 years. To date, Moroles' work has been included in over 130 one-person exhibitions and over 200 group exhibitions. He has lectured extensively about his work and the issue of public sculpture. His work has been the subject of numerous articles and reviews in ARTNEWS, Arts, Artforum, Artspace, Artweek, Newsweek, Southwest Art, Time, and The New York Times as well as several books such as America Art Now, Art in the Eighties, National Museum of American Art, Contemporary Art in Texas, and Contemporary Art in New Mexico, and A Comprehensive Guide to Outdoor Sculpture in Texas. Recipient of the 2008 gold National Medal of Arts, Moroles is known for creating sacred environments around the world, like the 1992 Houston Police Officers Memorial and the 64 ton Lapstrake located across from the Modern Museum of Art in New York.
Laura Stewart serves as the Director of the Fine Arts Department for the Chickasaw Nation's Division of Arts and Humanities. Influenced at an early age by her father, James Yartubby Barnette and his artistic career, Stewart pursued art and creates original landscape paintings. She holds a master's degree in education with a concentration in art from East Central University, Ada, Oklahoma. Stewardt began her career as a certified arts instructor in the public schools and now oversees multiple arts education programs for the Chickasaw Nation. In addition, she chairs an annual educator's conference that places special focus on the arts. Through the Chickasaw Nation's programs, Laura feels blessed to provide the citizens, students and community with culturally based arts education that is designed to preserve American Indian culture.
Joanna Underwood is a Chickasaw artist from Davis, Oklahoma. She attended the University of Oklahoma where she earned a Bachelor of Fine Arts degree in Visual Communications in 1994. While in college, Joanna was introduced to the basic skills of hand-coiling pottery and firing techniques. Joanna received encouragement and guidance and was able to recreate and help revitalize the art of pottery for the Chickasaws, and her work is inspired by southeastern designs from the Mississippian Culture Period. Joanna has been employed as a graphic artist and creative developer for the Chickasaw Nation Division of Arts and Humanities and currently works as a freelance artist. In 2011 she was commissioned to create multiple large-scale bronze sculptures of her pottery and other southeast works for the Chickasaw Nation. The sculptures will be featured at the Chickasaw Cultural Center and the Artesian Plaza in Sulphur, Oklahoma. Her works are inspired
Kristen Vails serves as the Executive Director of the 16th Street Plaza District in Oklahoma City. She works to revitalize this once blighted area for the health and sustainability of the neighborhood, to provide opportunities for local artists and create art experiences for the community. She works with stakeholders to revitalize the district with a careful approach to economic development, marketing, design and organizational efforts. As a visual artist, Vails received her BFA in Studio Art from the University of Oklahoma in 2006. Her work has been exhibited throughout Oklahoma in galleries such as Firehouse Art Center, Mainsite Contemporary Art, Redlands Community College, Tulsa Artists Coalition, Oklahoma State Capitol, Lovett's Gallery, Leslie Powell Gallery, Nault Fine Art and Istvan Gallery.
Margaret Roach Wheeler is an award-winning weaver, fiber expert and textile artist. She served as the artist-in-residence at the Smithsonian's National Museum of the American Indian in New York. Wheeler exhibited works at the Museum of Art and Design and the Institute of American Indian Arts, among others. She won numerous awards including the President's Award at Red Earth Festival and textile awards at the 2009 Southeastern Art Show and Market. Wheeler is the owner of Mahota Handwovens, where she designs contemporary fashions and traditional Native American regalia.
Debby Williams is the Executive Director of [Artspace] at Untitled in Oklahoma City. Formerly, Williams was the Director of Oklahoma Art in Public Places for eight years in which she managed public art projects in state buildings and transportation construction across the state. She has also helped facilitate public art projects for many other public and private entities. Williams conducts seminars and teaches on-line classes on professional practices and the BFA Capstone class at Oklahoma State University.
Robin Spriggs is beginning her ninth year as the music director at Jefferson Elementary in Ardmore, Oklahoma . She received her Bachelor of Science in Elementary Education, with an endorsement in elementary music, from Southeastern Oklahoma State University in 1995. Prior to becoming a music teacher Ms. Spriggs taught first and fourth grade, and has a total of seventeen years experience in education. Music has always played a huge part in her life, but she has always loved visual and performing arts as well. In 2009 Ms. Spriggs was given the opportunity to embrace all three by helping to implement an integrated arts program at Jefferson Elementary. Today, she continues to work with her colleagues to involve the arts in education.
Tom Walker is a retired District Judge and retired Army general. He held adjunct faculty positions at OU law school, Murray State College, and the Defense Institute of International Legal Studies. Since 2011, he has been a member of the Oklahoma Ethics Commission. Of Wyandotte and Cherokee ancestry, he is a seventh generation Oklahoman.
Georgia Williams is an independent consultant who specializes in asset-based cultural development. With insight gathered from over 30 years of experience in arts education programming, initiating dynamic community outreach programs, and arts leadership training; she facilitates active engagement among stakeholders to maximize the full potential of the cultural community or arts organization being served. Her services include: cultural development and cultural district planning, arts leadership and advocacy training, creative partnership development, and strategic planning. She has penned cultural planning and cultural district development guides for New Mexico Arts and currently serves as a resource team member for New Mexico and Oklahoma's Arts and Cultural District Programs.
Meleia Williamson is the Grants Director for the Oklahoma Arts Council. She assumed her current position with the Council in January of 2011. Prior to joining the Council staff, Williamson worked in New York for motion graphics companies and post-production houses. As Grants Director, Williamson oversees the Council's grant making programs, ensuring the application of the policies that preside over the programs. Williamson holds a degree in Film and Videos Studies and is currently working on her Master in Library and Information Studies at the University of Oklahoma.

Doug Zook
Before being promoted to executive director in 2008, Doug Zook was the exhibit curator for the Oklahoma Forest Heritage Center Museum in Beavers Bend Resort Park beginning in 1995. During his tenure he has designed over 50 wood art exhibits and credits this with rekindling his interest in woodworking. In 2000 he began turning chunks of wood into beautiful vases and bowls. He has chosen to use only found wood and is drawn to the beautiful imperfections in "trash trees," that people would have otherwise burned or hauled away. Doug had a vision of teaching this art form to high school carpentry students at Broken Bow, OK and has convinced some outstanding Master Woodturners from across the region to come to the far southeastern corner of Oklahoma to help with this four-week project.

Questions?
For more information email us at conference@arts.ok.gov.