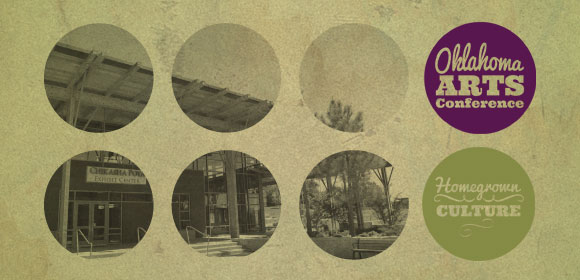 Pre-Conference Tour
New this year!
Pre-Conference Chickasaw Cultural Tour
Tuesday, October 22, 2013
10:30 a.m. - 5:00 p.m.
Cost: $30 per person.
Start your conference experience with a cultural journey through the beautiful and scenic Chickasaw region of southern Oklahoma. The tour will depart from Ardmore and includes stops at the following destinations: The Chickasaw Cultural Center, the Artesian Hotel in downtown Sulphur and the Bedrè Chocolate Factory and Welcome Center in Davis. The tour costs $30 per person, which includes transportation to all locations, admission to the Chickasaw Cultural Center and lunch at the Aaimpa' Café. Special focus will be placed on how the Chickasaw Nation has played a leading role in revitalizing historic downtown Sulphur and developing cultural tourism in the region. The tour will finish in Ardmore. For participants that arrive in Ardmore by train, transportation will also be provided to local restaurants and evening pre-conference activities.

This tour is limited to first-come, first-served registrants, and pre-registration is required.
Traveling to Ardmore on Amtrak's Heartland Flyer? No problem!
Individuals traveling to Ardmore on Amtrak's Heartland Flyer who wish to participate in the pre-conference Chickasaw Cultural Tour on October 22 will be picked up at the Ardmore Depot for the tour .
Questions?
For more information email us conference@arts.ok.gov.