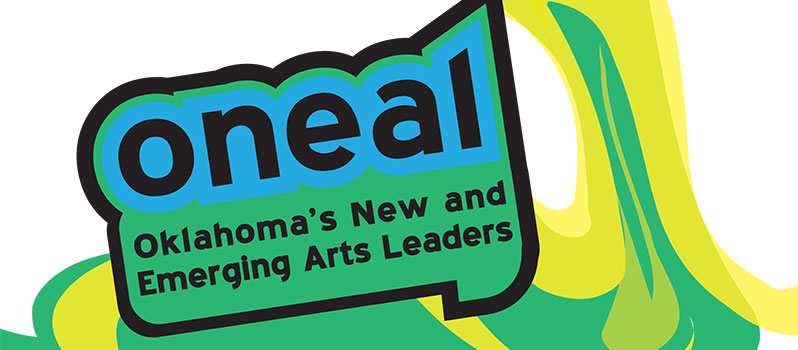 ONEAL
Oklahoma's New and Emerging Arts Leaders
Oklahoma's New and Emerging Arts Leaders (ONEAL) is a free statewide network for arts leaders age 35 and younger or those with less than five years of experience in arts administration or the business of arts. The network provides peer support and resources for the next wave of arts leadership in Oklahoma.

The Oklahoma Arts Council works with members of the ONEAL Advisory Board to plan and provide programs and services for the statewide network. The advisory board is comprised of ONEAL representatives from throughout the state.
ONEAL Mentorship Program
New and emerging arts leaders statewide can apply for the ONEAL Mentorship Program and be connected with seasoned arts leaders for regular guidance on leadership and career issues. Click here to apply for the mentorship program.
Tuesday ONEAL Lunch (New for 2015!)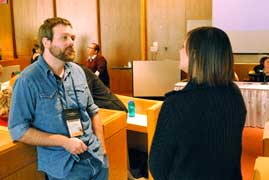 The Oklahoma Arts Council will host several opportunities for new and emerging arts leaders to gather for a casual networking lunch. The Tuesday Lunch gives ONEAL members the chance to discuss individual and community-related efforts in the arts. Individuals interested in learning more about ONEAL are invited to attend a Tuesday Lunch.

Tuesday ONEAL Lunch (2015 dates)
Time and Location TBA
Follow ONEAL on Twitter for updates @ONEALNetwork
July 14 - OKC/Plaza District
How Do I Get Involved in ONEAL?
Who's Involved in ONEAL?
ONEAL includes artists, gallery owners, educators, college students, arts administrators, community volunteers, musicians, performers, writers, tribal and cultural representatives, creative entrepreneurs and others.
How Can I Benefit?
By fostering mentorships, identifying and providing resources, organizing networking opportunities and more, ONEAL can benefit emerging arts leaders.
Get connected through social media and take part in online forums and discussions, find out about job opportunities, access helpful resources and more.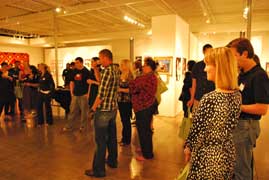 Being in the ONEAL network helps provide a great sense of belonging to Oklahoma and the state's growing culture. It gives people the opportunity to connect and grow together at early stages of their careers and identify obstacles we face and come up with viable solutions as well as share in our continued successes. ONEAL brings people together so that we may help increase one of Oklahoma's greatest resources - the arts.

- James Wallace, Performing Arts Coordinator, Chickasaw Nation.
Questions?
For more information contact our Community Arts Director.