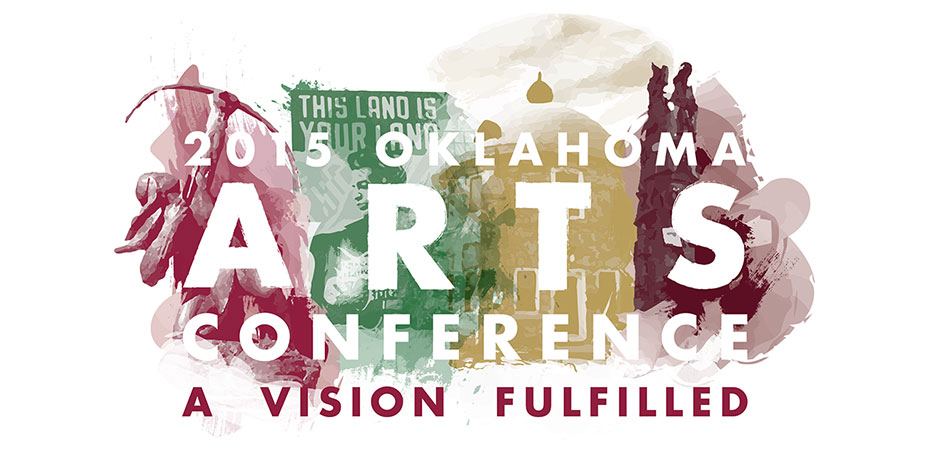 2015 Oklahoma Arts Conference
A Vision Fulfilled

October 21-22
Tulsa
Preconference October 20
The seeds of Tulsa's ambitious downtown revitalization efforts were only starting to become visible when the community hosted the 2011 Oklahoma Arts Conference. Over the span of four short years, the Brady Arts District has become the cultural heartbeat of the city, generating significant investment and immeasurable vitality in Tulsa's urban core. During the 2015 Oklahoma Arts Conference, let the vision that has been fulfilled in Tulsa inspire your efforts in the arts.
Mark your calendars and join your peers in the arts industry from across the state as we return to Tulsa for the 2015 Oklahoma Arts Conference. See firsthand the amazing transformation that has taken place in the downtown Brady Arts District since Tulsa last hosted the conference in 2011.
Sign up for Oklahoma Arts Council news for conference updates.
Earlybird Registration $85
Registration (after September 18) $135

Registration for the 2015 Oklahoma Arts Conference begins Monday, August 3. Take advantage of the earlybird rate of $85 through September 18.
Special Guest Lunch $45
Wednesday, October 21
Individuals who are not attending the conference but are interested in attending the Wednesday general session lunch may register for the lunch for $45 per person.
Special Tours $10
Special community tours will be available for $10 per person per tour.
About the Oklahoma Arts Conference
Each year the Council organizes the statewide Oklahoma Arts Conference to bring together the state's arts and cultural industry. The conference provides professional development and networking opportunities for arts managers and organizations, artists, community and economic development professionals, students, educators, and others working in the arts and cultural industry in Oklahoma.

The conference includes tracks led by industry experts that focus on nonprofit management, professional development for artists, and community and economic development through the arts. Attendees can expect a variety of presentations, workshops, panel discussions, and performances. Evening events allow participants to experience the arts in the host community.

Each year the conference brings together hundreds of people involved in the arts in one location where participants get equipped for success, share ideas, and celebrate our vibrant and growing creative industry.
Questions?
For more information contact our Director of Cultural Development.