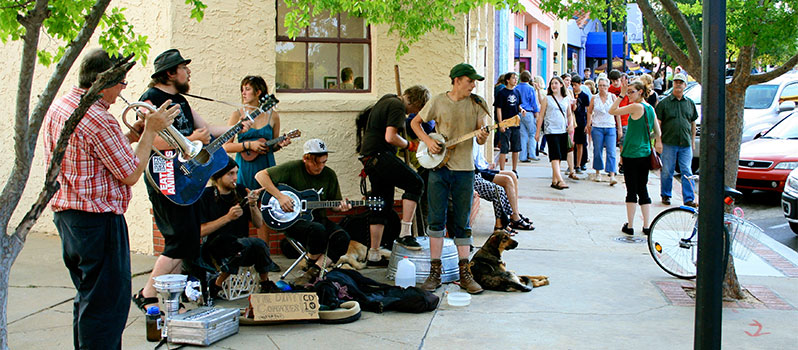 Oklahoma Cultural District Initiative
Through the Oklahoma Cultural District Initiative, the Oklahoma Arts Council offers funding, guidance, professional consultation and formal certification of cultural districts throughout Oklahoma. The initiative helps communities identify and leverage local arts and cultural assets to promote economic development.
Cultural District Development Program
Grant funding is available to assist in establishing cultural districts in Oklahoma communities. A nonprofit cultural organization must serve as a district's primary applicant. Applications must demonstrate support from community stakeholders including city/county officials, businesses, artists and educators.
Selected applicants begin the program on July 1.
Learn more about the Cultural District Development Program
Learn more about the program's pilot community, Alva, Oklahoma
Cultural District Certification
Established districts that meet program criteria may be eligible to receive formal certification as an Oklahoma Cultural District.
Learn more about Cultural District Certification. (coming soon!)
What is a cultural district?
A cultural district is a mixed-use area of a community in which a high concentration of arts and cultural facilities or activities serves as the anchor of attraction. Cultural districts can be found in communities of all sizes - rural and urban. Ideally, a district reflects its community's unique built environment and history, showcases the region's artists and cultural traditions, and increases social engagement.
Cultural districts act as an agent for positive growth in a community by:
Incentivizing new and relocating businesses
Stimulating commerce
Boosting tourism
Fostering civic pride
Enhancing quality of life
Increasing property values
Attracting a well-educated and creative workforce
Questions?
For more information contact our Community Arts Director.