Selby Minner and Blues on the Move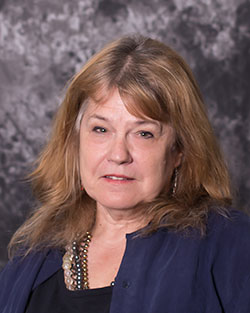 Contact Information:
Selby Minner
701 D.C. Minner St.
Rentiesville, OK 74459
Phone:
(918) 855-0978 (day)
(918) 473-2411 (evening)

Email:
Website:
Availability:
Year round, Statewide
Settings:
Schools: pre-k, elementary, middle, high, special ed, alternative ed
Community Sites: art centers, libraries, parks, senior and recreation centers
Bio:
Selby Minner is an inductee in the Oklahoma Blues hall of Fame. She is a life time student of the music having been the bassist and singer with OK blues legend D.C. Minner for 31 years. She has performed with Little Johnny Taylor, E.G. Kight, Albert Collins, Hubert Sumlin, Tony Mathews and many more. She loves teaching and the kids she teaches love the electric guitar.
Together with D.C., Selby won an international "Keeping the Blues Alive Award" in Education and has been featured in Living Blues Magazine, Black Entertainment Television and on the Oprah Winfrey Show. The pair performed across the nation, overseas and at home in Rentiesville. The couple's invigorating residencies incorporated numerous curriculum areas including performance, math and history. Since the passing of D. C., Selby can bring in another musician all week and add the drummer on the day of performance so that the students will be able to sing, dance or play percussion (their choice) in a band performance. They wiill also be able to trace Rock and Roll music of today back to its Blues origin.
Learning Goals:

We put on a performance last period of the residency and any students we see each day (target groups) get to be in the show. They dance or sing or play percussion. Skills we develop include:
Confidence from performing in front of your peers ? this is transferable from music to other experiences
Working together as a group and rehearsal skills
Guitarists bring their guitar into school and learn a basic blues progression
The disciplines involved in creating music ? counting time and memorizing lyrics,expressiveness, improvisation and more
Decision making ? we work from a sheet of 50 age-appropriate songs, they vote on songchoices, etc.
Performance skills: using a microphone, projection, appropriate attire, improvising musically and in life