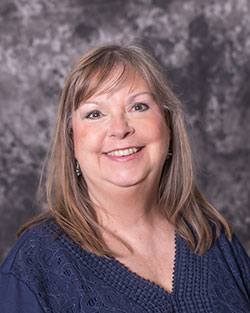 Contact Information:
Rhonda Clark
3713 N Olie
Oklahoma City, OK 73118
Phone:
(405) 205-2446
(405) 232-6500

Email:
Discipline:
Theatre/General
Participants:
Early Childhood, Childhood, Adolescents and Adults
Settings:
Elementary schools, libraries, art centers
Availability:
Central Oklahoma, year-round
Bio:
Rhonda Clark is a veteran of numerous urban and rural residencies across Oklahoma and is experienced in working with preschoolers to adults. She directs and acts in Oklahoma City area theatres and is the artistic director for Carpenter Square Theatre. Rhonda's fast paced residencies connect drama to the curriculum, where students may be involved in storytelling, improvisation, simple mime, creative movement and puppetry. Students may write an original play that they can produce live or with puppets.
Learning Goals:

Learn basic theatre techniques, i.e. improvisation, character building, etc.
Develop an appreciation for theatre as an art form
Build collaboration and teamwork skills through theatre
Increase self-expression and listening skills