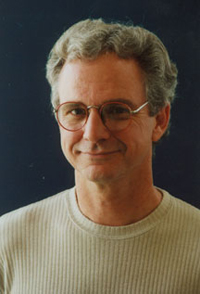 Contact Information:
Nick Sweet

Phone:
(580) 504-9407
(580) 504-4100
Email:
Discipline:
Theater Arts
Participants:
Elementary, Middle School, Hight School, Adults, Educators, Older Adults, Youth with Disabilities, Adults with Disabilities, At-risk Youth
Settings:
Schools: Elementary, Middle School, High School, Alternative Education
Community Sites: Parks & Recreation Centers, Arts Centers, Libraries, Senior Centers
Availability:
Statewide, Year-round
Bio:
Nick Sweet has been a freelance stage director since 1977 and has directed over 125 productions for theatre groups in Oklahoma, Texas and Alaska. In 2002 he directed the historical outdoor drama, Trail of Tears, at the Cherokee Heritage Center in Tahlequah, Oklahoma. Prior to directing the production Sweet understudied Gene McFall as Will Rogers, narrator of the Trail of Tears, under the direction of Tony Award nominee and Oklahoma native, Joe Sears, who authored the script. Sweet has maintained a 21 year relationship with the Oklahoma School for the Deaf in Sulphur, Oklahoma, where he wrote and directed the school's centennial play, In Our Own Words. He has served as a drama instructor for Institution Programs, Inc. and directed shows with inmate theatre groups at four Oklahoma state prisons. From 2003-2008 Sweet served as an adjunct instructor at Oklahoma Wesleyan University where he directed the college's first five musicals. More recently Sweet has co-written a musical titled, Nanyehi, Beloved Woman of the Cheroke, with Nashville singer/songwriter, Becky Hobbs, known for her work on Angels Among Us, and Jones on the Jukebox. This is Sweet's 25th year on the Teaching Artist Roster.
Learning Goals:

Learn to identify different forms of verbal and non-verbal communication
Improvise dialogue to a story or poem
Fully dramatize a story or poem
Learn the creative use of body through mime
Identify and understand "conflict" in a play, story or poem
Identify the elements that make up a play, story or poem