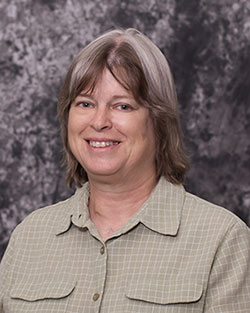 Contact Information:
Lynn Melton
4266 156 Ave. SE
Noble, OK 73068-6210
Phone:
(405) 872-8093
(405) 698-6891

Email:
Discipline:
Visual art: drawing, painting, mixed media, printmaking and murals
Participants:
Middle School, Hight School, Adults, Educators, Older Adults
Settings:
Schools: Middle School, High School, Alternative Education
Community Sites: Parks & Recreation Centers, Libraries
Availability:
Statewide; year-round
Bio:
Lynn Melton has a Bachelor of Fine Arts from Montana State University. She specializes in printmaking, painting, mosaics, murals, pen and ink, and drawing with pastels and charcoal. Melton has been a resident artist since 1999, and, has been an Oklahoma Arts Council teaching roster artist since 2000. She has been a professional freelance artist since the 1970s, participating in numerous art shows and commission work, doing paintings in various media, and drawing characters. She has illustrated for Saxon Publishing and has been a lab manager for Custom Developing and Finishing in Moore, where she was in charge of retouching and restoring photographs.
Learning Goals:

Increase skills of seeing and observation
Understand color and how to use the color wheel
Learn the basics of drawing using geometric shapes
Build communication and storytelling through art
Understand how others communicate history through art
Strengthen self-expression