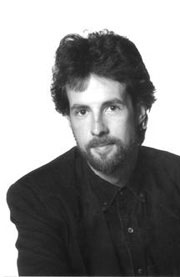 Contact Information:
Keith Murray

Email:
Website:
Discipline:
Visual Arts: Drawing & Painting
Participants:
Hight School, Adults, Educators
Settings:
Schools: High School, Alternative Education
Community Sites: Parks & Recreation Centers, Arts Centers, Libraries, Health Care Facilities
Availability:
Weekdays, School year, Statewide
Bio:
A native of Healdton, OK, Murray graduated from Southeastern Oklahoma State University with a degree in Art. He went on to attend graduate school at West Texas State University in Canyon, Texas for one year. In 1993, he began studying with classical realist, Kirk Richards in Amarillo. It was through this rigorous six years of training that Murray began to find his focus and direction, and not surprisingly, his art began to blossom.
Over the years, Murray has exhibited many places and participated in a wide array of shows. While living in Amarillo, Murray won Best of Show in the prestigious Best of Southwest show with his apocalyptic, "Day of Reckoning." He was also chosen with a handful of other artists to exhibit during a NATO conference also held in Amarillo. In recent years, he was invited to exhibit his work at the Oklahoma State Capital in a one-man show at the Governor's Gallery.
Learning Goals:

Composition and Design: learning design skills
Charcoal Drawing: learning the process of charcoal drawing
Drawing Still Life: Learning how to compose and execute still life drawing
Drawing the Portrait: Learning methods of portrait drawing
Contrast and Values: learning the importance and how to achieve strong contrast and interesting values in artwork