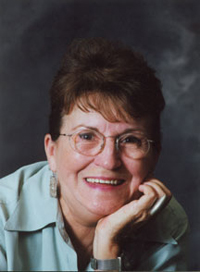 Contact Information:
Janey Carns Crain
202 N. 4th St.
Noble, OK 73068
Phone:
(405) 872-1748

Discipline:
Visual Arts
Participants:
Early Childhood, Childhood, Adolescents, Youth at Risk, Adults, Elders and those with special needs
Settings:
Schools: pre-k, elementary, middle, high, special ed, alternative ed
Community Sites: art centers, libraries, parks, senior and recreation centers
Availability:
OKC metro, year-round
Bio:
Janey Carns Crain, an exciting and devoted teaching artist who has a rich background in a wide range of art media and art history. She has studied the arts across Oklahoma and at the Kansas City Art Institute. In a residency with Janey, students are able to see, to touch and to use all means of learning, while creating original ceramic pieces, drawings or sculptures while they learn how their artwork directly relates to other curriculum areas.
Learning Goals:

Use the whole brain
Learn basic art vocabulary
Develop skills in visual art techniques
Create art projects related to the history or the environment
Develop problem-solving skills in visual art
Strengthen hand-eye coordination
Learn to be a lifelong learner