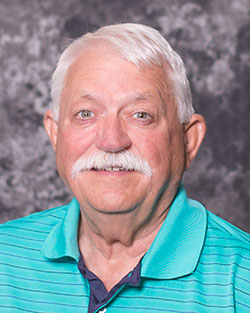 Contact Information:
Gerald Patrick Riley
8101 Bridgeport Lane
Bethany, OK 73008
Phone:
(405) 831-3905

Email:
Website:
Discipline:
Visual Art
Participants:
Early Childhood, Elementary, Middle School, Hight School, Adults, Educators, Older Adults, Youth with Disabilities, Adults with Disabilities, At-risk Youth
Settings:
Schools: Pre-k, Elementary, Middle School, High School, Alternative Education
Community Sites: Parks & Recreation Centers, Arts Centers, Childcare Centers, Libraries, Senior Centers, Health Care Facilities
Availability:
Statewide, Year-round
Bio:
G. Patrick Riley is a nationally recognized mask maker, arts educator and administrator. He holds a Master in Art Education from the University of Oklahoma and is a specialist in arts integration. His delightful and inspiring residencies offer a wide range of experiences from mask making to student designed and executed large-scale paintings while he brings to the students a rich understanding of native cultures.
Learning Goals:

Experience a wide variety of visual art experiences and methods of expression
Expand critical thinking and imagination through making art
Integrate visual art other academic disciplines
Develop cultural awareness through visual art