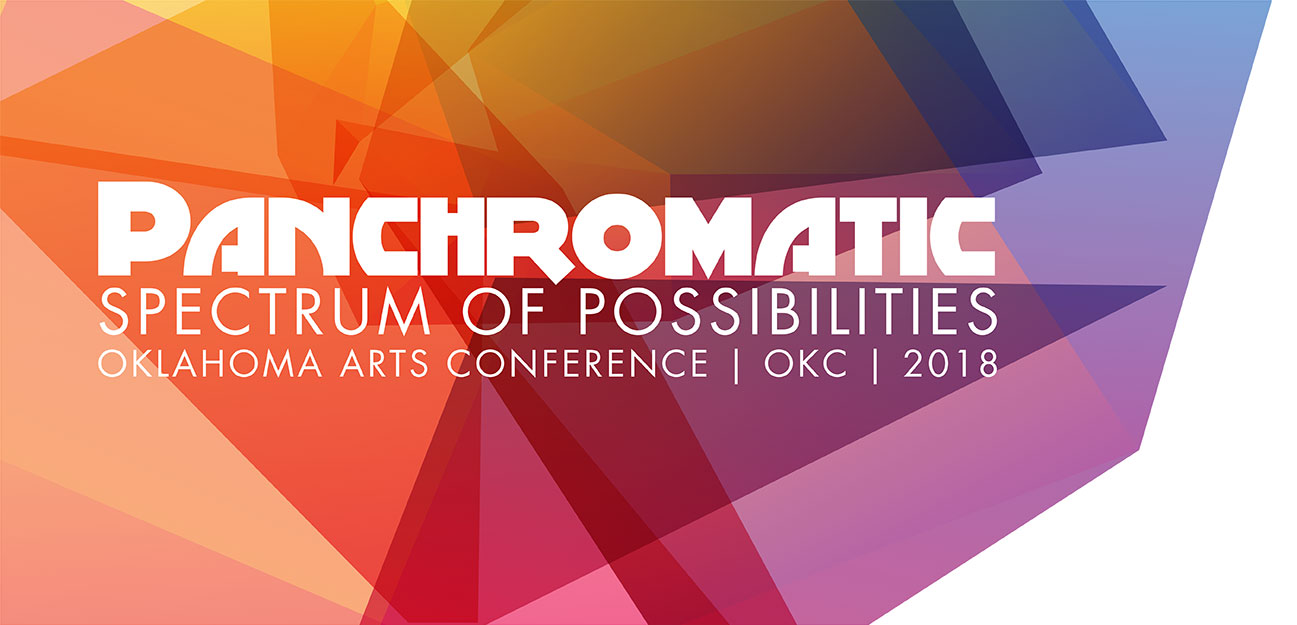 2018 Oklahoma Arts Conference
Panchromatic: Spectrum of Possibilities
Featured Presenters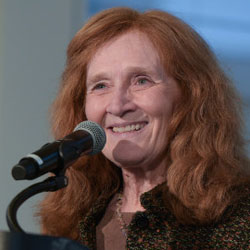 Janet Brown – Schedule
Janet Brown recently retired as president and CEO of Grantmakers in the Arts (GIA), a national association for private foundations and public agencies, where she led the organization to gain national recognition for its bold racial equity in arts philanthropy work and its focus on the financial health of the nonprofit art sector. Prior to her tenure at GIA, Brown served as Chair of Performing and Visual Arts at Augustana University, and as an instructor at Goucher College where she taught about public policy and the arts in the Master in Arts Administration program. A registered lobbyist for 15 years, Brown formerly served as executive director of South Dakotans for the Arts (SoDA)—a statewide service, education, and advocacy organization—where she provided technical assistance to communities, inspired the arts-infused A+ program, managed a five-state conference, and created the Prairie Arts Management Institute. During her time at SoDA, Brown created the annual Arts Education Institute, the ArtsCorr program in juvenile corrections, and an arts in healthcare systems program. She also successfully lobbied for public art legislation.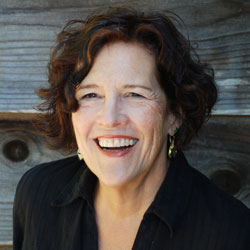 Arlene Goldbard – Schedule
Arlene Goldbard is a writer, speaker, consultant, and cultural activist whose focus is the intersection of culture, politics, and spirituality. Through her uplifting and visionary presentations, Goldbard has challenged and inspired artists, organizations, and communities nationwide. Among the books Goldbard has authored are "New Creative Community: The Art of Cultural Development, Community, Culture and Globalization," and "Crossroads: Reflections on the Politics of Culture." Her more recently published books related to art's public purpose include, "The Wave" and "The Culture of Possibility: Art, Artists and The Future." In her speaking engagements, Goldbard has addressed academic and community audiences across the U.S. and Europe. Community-based organizations, independent media groups, and public and private funders and policymakers have all sought and relied on Goldbard's expertise. Goldbard currently serves as Chief Policy Wonk for the United States Department of Arts and Culture—a nonprofit grassroots action network, and as President of the Board of Directors of The Shalom Center.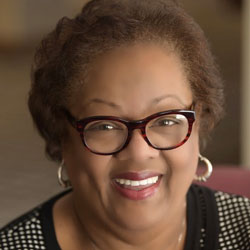 Margie J. Reese – Schedule
Margie Johnson Reese is the Executive Director of the newly created Wichita Falls Alliance for Arts and Culture, where her responsibilities include the establishment of arts policy, management of artist training, and administration of grantmaking programs in service to Wichita Falls, Texas, and the surrounding areas. Throughout her career focused on cultural policy planning and implementation, Reese has been committed to making the arts accessible and relevant. She has worked as the General Manager of the City of Los Angeles Department of Cultural Affairs, the Director of the City of Dallas Office of Cultural Affairs, and Vice President for Programs at the Dallas-based nonprofit creative learning organization, Big Thought. She has also employed her arts leadership on a global level, serving three years managing the Ford Foundation's Media, Arts and Culture portfolio in West Africa. Reese is a longtime board member of Americans for the Arts where she chaired the board's Diversity and Inclusion Task Force. She is an active grants review panelist for the National Endowment for the Arts and an advisor to the Association of African Museums in Nairobi, Kenya. For her dedication to increasing young people's access to arts learning opportunities, and for her advocacy for equity and diversity, Reese received the National Guild for Community Arts Education's Lifetime Service Award in 2014.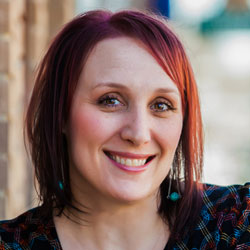 Naomi Schliesman – Schedule
Naomi Schliesman is the Artist Development Director for Springboard for the Arts' office in Fergus Falls, Minneapolis. In this role, she leads the Hinge Arts at the Kirkbride residency program and teaches Springboard's "Work of Art: Business Skills for Artists" workshop. A native of Fergus Falls, Schliesman holds a Bachelor of Fine Arts with emphasis in sculpture from Minnesota State University Moorehead and a Master of Fine Arts from the University of Wisconsin-Madison. In addition to fellowships from Ragdale—a nonprofit interdisciplinary artist community in Illinois—and from the Kimmel Harding Nelson Center for the Arts, Schliesman has participated in residencies at the Vermont Studio Center as well as Hospitalfield Arts in the United Kingdom. In addition to traveling the world to study art, her accomplishments include having earned second place in the Miami University Young Sculptors Competition and being named a finalist for Contemporary Craft's LEAP Award.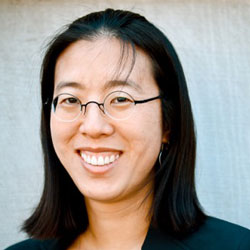 Jun-Li Wang – Schedule
Jun-Li Wang is the Artist Community Organizer at Springboard for the Arts in Minnesota, where she directs the Community Development Program. In this role, Wang seeks to empower artists, build reciprocal relationships between communities and artists, and train artists to address community challenges and opportunities. In addition to having extensive experience in asset-based community development, neighborhood leadership, and workshop curriculum design and implementation, Wang created and led Irrigate, a nationally-recognized creative placemaking program designed to train and support local artists to address community challenges. In 2014, Wang launched Board Repair, a network dedicated to increasing participation of people of color on boards in the Twin Cities area. In 2016, she received two Knight Foundation grants for Saint Paul Hello, an initiative to more quickly welcome and include newcomers to Minnesota. Wang has served on the Saint Paul Panning Commission, the Metropolitan Council Livable Communities Advisory Committee, and the board of Urban Boatbuilders, a metro nonprofit serving at-risk youth.
Conference Presenters and Panelists
Jeannetta Calhoun Mish – Schedule
Dr. Jeanetta Calhoun Mish is a scholar, poet, writer, and teacher whose career in poetry spans more than 20 years. In addition to presenting poetry readings and workshops across the United States, Mish has advanced the careers of many Oklahoma writers and has earned numerous awards for her creative writing and poetry. Mish is the director of The Red Earth Creative Writing Master of Fine Arts program at Oklahoma City University where she also serves as advisor to Red Earth Review and as a faculty mentor in writing pedagogy, professional writing, and the craft of poetry. She is also editor of Mongrel Empire Press, which was recognized as 2012 Publisher of the Year by the Woodcraft Circle of Native Writers and Storytellers. Among Mish's most recent books are What I Learned at the War, a poetry collection (West End Press, 2016) and Oklahomeland: Essays (Lamar University Press, 2015). Her 2009 poetry collection, Work Is Love Made Visible (West End Press) won an Oklahoma Book Award, a Western Heritage Award from the National Cowboy and Western Heritage Museum, and the WILLA Award from Women Writing the West.
Marie Casimir – Schedule
Marie Casimir is a Haitian-American performer, writer, and producer. She is a lecturer of African and African Diaspora Dance in the University of Oklahoma's Clara Luper African and African-American Department. As founder and director of Djaspora Productions, Casimir supports and produces art that connects artists of color locally and globally. She is also co-founder and producer of The Instigation Festival, a dance and music festival in Chicago and New Orleans. A 2018 Ragdale Artists Fellow and recipient of a OneLove Nola Residency, Casimir most recently served as Associate Director of Links Hall, an experimental performance venue in Chicago.
Cayla Lewis – Schedule
Cayla Lewis serves as the Executive Director for Preservation Oklahoma, a nonprofit organization that promotes historic preservation statewide. A frequent volunteer for local arts and nonprofit organizations, Lewis has served as a board member for Midtown Rotary and the Oklahoma City Museum of Art's Moderns. She is a graduate of the Oklahoma Arts Council's Leadership Arts program and a member of Leadership Oklahoma City's LOYAL Class XI. Lewis earned her bachelor's degree in fine arts from the University of Oklahoma. She is currently pursuing a master's degree in museum studies.
Amber Tait Litwack – Schedule
Amber Tait Litwack, PhD, serves as Director of Education and Exhibitions for ahha Tulsa—formerly the Arts & Humanities Council of Tulsa. She holds a Bachelor of Fine Arts in Studio Art, a Bachelor of Art in Art History, and a Master of Arts in Art Education from the University of Tulsa. In 2017, Dr. Litwack completed a Doctorate in Educational Leadership at Oklahoma State University, where her research focused on arts education. In 2015, she completed a Project Zero fellowship at the Harvard Graduate School of Education. Among the recognitions Dr. Litwack has received for her work, she was named one of Oklahoma's "Top 40 Under 40" young professionals by Oklahoma Magazine, a "Woman of Distinction" by Tulsa Business and Legal News, and a "Change Maker" by the Charles and Lynn Schusterman Family Foundation.

Elizabeth Maughan – Schedule
Elizabeth Maughan became the Director of Fine Arts at the Oklahoma State Department of Education in the summer of 2018. She holds a doctoral degree in elementary music education from the University of Oklahoma where her research addressed elementary music educator work engagement. Having previously taught in Kansas for six years, Maughan's professional experience includes three years teaching general music, choir, and theatre arts at Piedmont Intermediate School and teaching general music at a Title 1 elementary school in Norman. Maughan is President-elect of the Oklahoma Kodály Educators, and she is a member of the National Association for Music Education and the Oklahoma Alliance for Arts Education.
Captain Dennis McGowen – Schedule
A career law enforcement officer, Captain Dennis McGowen has been with the Oklahoma Alcoholic Beverage Laws Enforcement (ABLE) Commission since 1985. He is currently the Special Agent in Charge of the Oklahoma City Enforcement District, which encompasses 27 Oklahoma counties. Captain McGowen's duties include internal affairs, organized crime, tornado and disaster response, training, and public speaking engagements. Captain McGowen holds a bachelor's degree in criminal justice with a forensic science minor from the University of Central Oklahoma. He also holds a Oklahoma Council on Law Enforcement (CLEET) Advanced Law Enforcement certificate.
Sondra McMillon – Schedule
Sondra McMillon is a founding member of Rhythmically Speaking—an Oklahoma City theater company that combines storytelling, drama, songs, rhythm, and audience participation in its educational programming for youth and families; and, Ebony Voices—a storytelling group that through song and story deals with a wide array of issues and themes related to the perspectives of women. Having gotten her start in theatre at Oklahoma Children's Theatre as a regular performer at Oklahoma City Community College, McMillon has performed as Grandma in "Sweet Biscuits," Iris the Fairy Godmother in "How Ella Got Her Shows Back," and Miss Magg in "Sebastian The Painter Dog," and "Sebastian the International Traveler."
Kiona Millirons – Schedule
Kiona Millirons is a visual artist and teaching artist who, as founder and Executive Director of the Oklahoma City Girls Art School, works to empower underserved girls to become successful in life through learning about the arts. A graduate of the Oklahoma Arts Council's Leadership Arts program, Millirons volunteers throughout the arts community with organizations such as the Oklahoma Visual Arts Coalition. She has taught art classes for children, teens, and adults for more than 14 years in local libraries and in the Oklahoma City Museum of Art, Saint Anthony's Behavioral Medicine Center, and the Homeless Alliance. In addition to having worked in all 52 elementary sites within the Oklahoma City Public Schools district, Millirons has participated in in the state's Smart Start early childhood education initiative, teaching parents about the importance of arts education in a child's development.


Vivian Myers – Schedule
A new member of Ebony Voices, Vivian Myers is a vocalist and pianist who has been involved in music her entire life, having played piano since the age of five. In addition to singing with a variety of choral groups in Oklahoma, Myers has been an active vocalist with choirs in the Denver and Wichita areas.
Amber Nillpraphan – Schedule
Amber Nillpraphan is a Korean-American K-pop (Korean pop) dance instructor who trained at the exclusive New York City K-pop dance studio I Love Dance and received additional training in Korean-style hip-hop in Seoul, South Korea. Experienced in a variety of dance disciplines including ballet, contemporary dance, and traditional Thai dance, Nillpraphan is currently a K-pop instructor at RACE Dance Studio in Oklahoma City.
Tierney Palmer – Schedule
In addition to more than 20 years of performing in various musicals, plays, and personal pieces, Tierney Palmer has choreographed and costumed for a variety of organizations and events. For the past five years, Palmer has served as choreographer, performer, and researcher for Ebony Voices—a storytelling group based in Oklahoma City that through song and story deals with a wide array of issues and themes related to the perspectives of women.
Nicole Poole – Schedule
Nicole Poole is a Certified Soundpainter and veteran performer with the Walter Thompson Orchestra and the SoundPainting Orchestra de l'Union des Musiciens de Jazz (Paris). With a specialization in multi-disciplinary work, Poole assists performing ensembles with enhancing theatricality, and she serves as a collaboration coach for business organizations seeking to expand their creative potential. Poole has led workshops in Paris, Milan, New York City, Woodstock, Vassar College, and Boston University.
Hui Cha Poos – Schedule
Hui Cha Poos has worked internationally as a dancer, choreographer, producer, instructor, and director. Her passion for dance and musical theatre began in Oklahoma before taking her to Los Angeles and beyond. In addition to working on feature films such as "Batman & Robin" and "Happy Texas," Poos has performed on stage for Disney and the Russian Imperial Circus. Among the stars with whom Poos has shared the stage are Sandy Duncan, Ed Harris, Smokey Robinson, Paul McCartney, and Busta Rhymes. Currently head of the University of Central Oklahoma Jazz Department, Poos serves as the coordinator for the university's dance education program—the only program of its kind in Oklahoma. She has provided choreography for dozens of local entities such as The Pollard Theatre, Oklahoma City Philharmonic, Thunder Girls, Oklahoma City Ballet, and others. Among the groups Poos has co-founded are the Oklahoma Dance Alliance, OKLA Dance Connections, Groove Street Productions, and Race Dance Company—the first professional jazz/contemporary/hip hop dance company in Oklahoma.
Emily South – Schedule
Owner and operator of Southstar Dance Academy in Lawton, Oklahoma, Emily South has taught dance for more than 22 years. In addition to having served as an adjunct professor at the University of Central Oklahoma, where she taught jazz, tap, and modern dance, South is a former Creative Director at RACE Dance Company, Oklahoma's first professional jazz and hip-hop company.
Kelly Tompkins – Schedule
As the Director of Main Street Enid, Kelly Tompkins has played a pivotal role in the revitalization of the northwest Oklahoma community's downtown district. Her efforts in placemaking, fundraising, and promotional projects have helped Main Street Enid garner a dozen statewide awards, including Community of the Year. Tompkins is a graduate of the Oklahoma Arts Council's Leadership Arts program, and she holds a certificate of accreditation in placemaking from the University of Miami School Architecture's Charter of the New Urbanism (CNU) program. Tompkins and her husband own Hive Appeal, where they offer consulting services in marketing, events, and the arts to small businesses and communities.
DWe Williams – Schedule
DWe Williams is a lifelong storyteller and producing director of Rhythmically Speaking—an Oklahoma City theater company that combines storytelling, drama, songs, rhythm, and audience participation in its educational programming for youth and families; and, Ebony Voices—a storytelling group that through song and story deals with a wide array of issues and themes related to the perspectives of women. A longtime member of the Oklahoma Arts Council's teaching and performing rosters, Williams has performed and presented programming in schools, libraries, community settings, churches, and conferences. Notable Ebony Voices productions in which Williams has been involved include "Hannah Atkins," Nothing But Mercy: A Private Room Please," "Clara Luper," "Kathey Williams," Pride on the Eastside," and "Queens of Education."
Jerry Wright – Schedule
Jerry Wright serves as Director of Consulting for the Oklahoma Center for Nonprofits. A licensed consultant with the nationally recognized Standards for Excellence Institute—the nation's leading resource in nonprofit best practices—Wright's career has featured executive leadership positions in diverse industries, including service as President and CEO of four companies. He has spent significant time in turn-around consulting engagements, creating necessary organizational change while improving efficiencies for maximum return on investment with limited resources. Wright is an advocate for the passionate and purposeful members and organizations of the nonprofit and charitable community.
Questions?
For more information contact our Assistant Director.