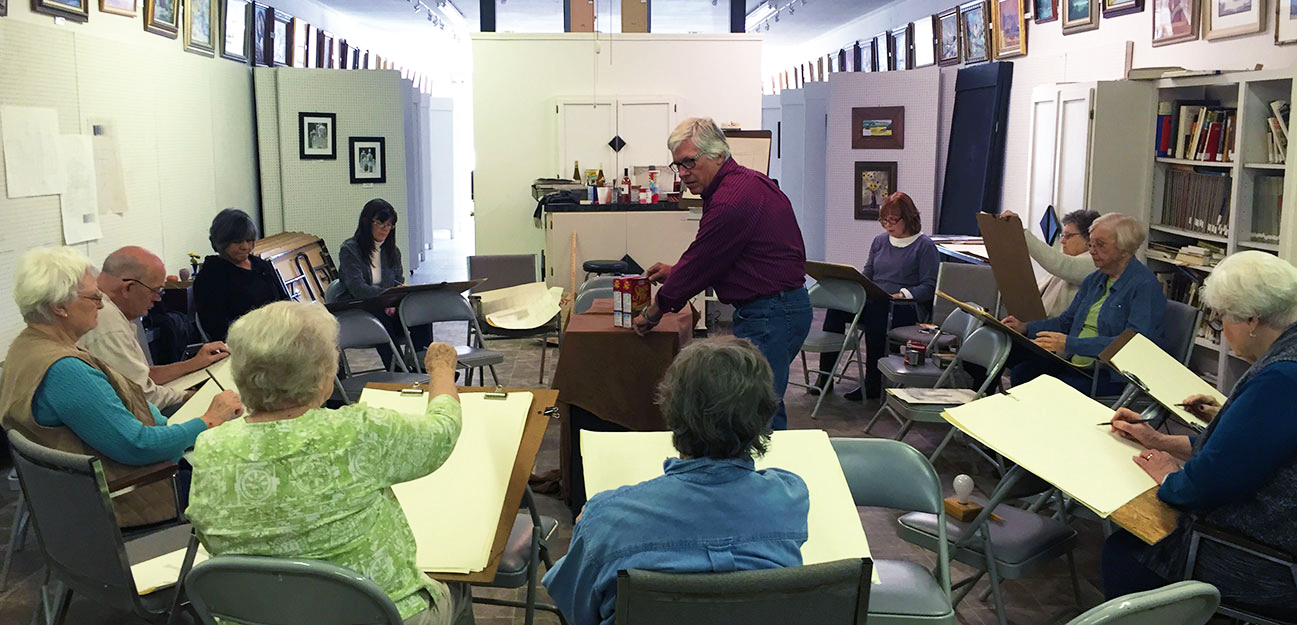 Oklahoma Creative Aging Initiative
About the Initiative
The Oklahoma Arts Council's Creative Aging Initiative was launched in 2021 through grant funding provided by the National Assembly of State Arts Agencies (NASAA) and E.A. Michelson Philanthropy. The initiative will build capacity across the state for community-based arts education programs serving older adults. Creative aging programs offer improved quality of life for this fast growing segment of the population. Through the initiative, the Oklahoma Arts Council will offer professional development, form advisory groups, and facilitate statewide convenings. Receive updates about the initiative.
Upcoming Events
Making Theatre with Older Adults
Monday, January 29, 2024
11:00 a.m. to 12:30 p.m.
Register here
Scientific evidence shows that participating in making theatre creates healthy pathways for older adults. Register now and tune in for a conversation with Tulsa Performing Arts Center's Jeremy Stevens and drama therapist Caitlin Cairns to learn how theatre activities can improve the health and vitality of older adults. This webinar will inform of the benefits of the work, and how to take steps towards creating and implementing theatre programs for older adults in your community.
Past Events
Making the Most of Longevity
Presented by Old School
Thursday, June 15, 2023

This Oklahoma Creative Aging Initiative online workshop helped teaching artists, arts administrators, aging service providers, and others consider the prevalance and effects of ageism, and discover ways of countering it to provide effective programming for older Oklahomans. The workshop was led by Old School, a nonprofit organization that provides education about ageism. Participants learned what it is like to teach and take a workshop for older adults, exploring biases that interfere with providing equitable experiences and learning to reframe inaccurate stereotypes about aging.
The Oklahoma Creative Aging Exchange
Thursday, August 25, 2022

Presented by the Oklahoma Arts Council, the Oklahoma Creative Aging Exchange gave Oklahomans the chance to connect with others interested in learning about Creative Aging programs. The day-long gathering featured presentations, performances, panel conversations, table talks, and more. Afternoon breakout sessions were followed by a speed networking session, with a discussion of next steps concluding the day.
Creative Aging Design and Development for Teaching Artists
March 28-30, 2022

In this three-day training session, participants learned about the development of skill-based, sequential instructional lessons for older adults. Best practices and exemplary programming were highlighted.
Creative Aging Foundations Training for Arts, Senior Service, and Community Organizations
April 4-6, 2022

In this three-day training session, participants learned about current research on arts and aging, best practices in the field, responsive programming development, and more.
The Oklahoma Creative Aging Exchange is made possible through the support of the National Assembly of State Arts Agencies (NASAA) and E.A. Michelson Philanthropy.
Questions?
For more information contact our Arts Learning in Communities Director.