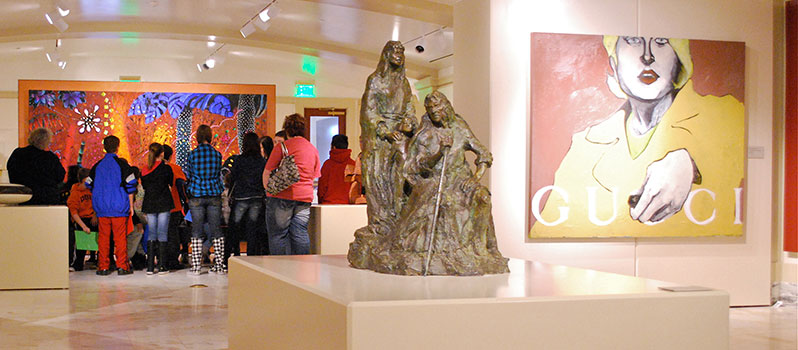 Arts in Schools
How We Can Help
Arts education can play an important role in improving academic performance in Oklahoma. Studies show that students who have four years of high school arts education score higher on college entrance exams than students with little or no arts education. Arts education often improves performance in math and science, increases school attendance, promotes civic engagement, and decreases anti-social behavior.
The Oklahoma Arts Council seeks to improve education in Oklahoma by offering services and grants for programs that help students in Oklahoma schools reach their creative potential.
Services
We can help you with your grant application.
We can help you develop your arts education program.
For grantwriting or program development assistance contact our Arts Education Director.
Grants
Grants from the Oklahoma Arts Council help students harness and develop their creativity and improve their education. Arts education gives students the tools they need to compete in a global and creative workforce. Grants for arts education in schools are listed below:
Classroom Supply Grants for Visual and Performing Arts
Grants of up to $500 per year are available for schools to purchase eligible supplies and materials for visual and performing arts programs that take place during the school day.
Small Grant Support for Schools
All K-12 public and private, non-religious schools can apply for Small Grant Support for Schools to support eligible arts education programs. Individual schools are eligible for three grants of up to $2,500 per school year, with a cash match requirement equaling 10 percent of each project budget.
Arts in Alternative Education Grants
Alternative education schools within the Oklahoma State Department of Education system are eligible for three grants of up to $2,500 per school year in grant funding for arts education programming. A 5 percent cash match is required.
Arts in Education Grants
Nonprofit organizations can apply for funding to administer arts education programs in schools during normal school hours.
Questions?
For more information please contact our Arts Education Director.
See the Arts in Communities page for arts education programs that take place outside of normal school hours.