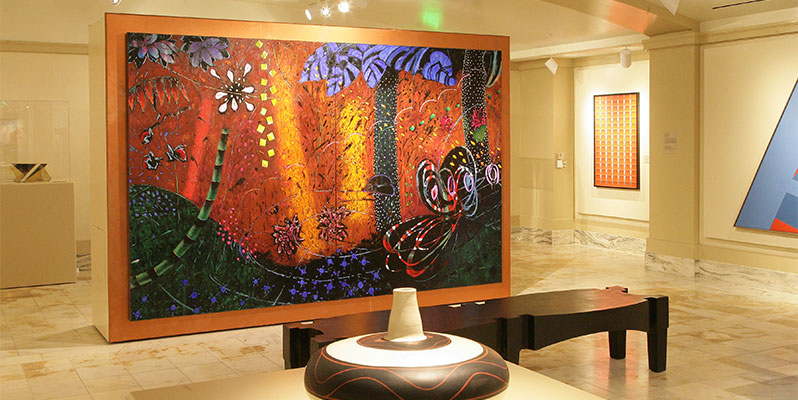 Oklahoma State Art Collection
A collection of works by notable Oklahoma artists, the State Art Collection has been housed in the Oklahoma state Capitol since 2007. The collection was established in 1971 as a visual anthology of the history of artistic expression in Oklahoma. Works within the collection reflect the history and diversity comprising Oklahoma's cultural fabric. The Council manages and cultivates the collection by continuing to acquire donated works.

Select works from the Oklahoma State Art Collection are exhibited in the Betty Price Gallery on the first floor of the Capitol. In 2006 the Oklahoma Legislature and Governor Brad Henry approved the gallery space in the Capitol to showcase the collection. The museum-quality gallery, which opened November 16, 2007, is the realization of the founding members' vision for a permanent facility for the remarkable collection.
Select a category to learn more about individual works of art within the collection.
Click here to learn more about the Betty Price Gallery.
Click here for Oklahoma State Art Collection Guidelines for Donations