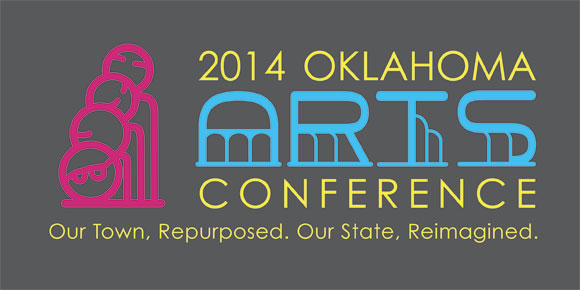 Oklahoma Arts Conference
2014 Presenters
Keynote Speaker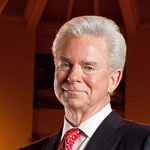 Rich Taylor was named Dean of the Weitzenhoffer Family College of Fine Arts at the University of Oklahoma in March 2009. Dean Taylor joined the OU faculty in 2007, as Chair and tenured professor of the Weitzenhoffer School of Musical Theatre. Prior to returning to OU, he had an illustrious career as Vice President of Walt Disney Entertainment and Costuming. For over 10 years, Taylor led the creative, production, and operations teams for the world's largest live entertainment company. He spent the first decade of his entertainment career performing with, producing, directing, and teaching for famed choral music pioneer and showman, Fred Waring and his Pennsylvanians. He joined the Disney entertainment organization in 1980, and for the next 27 years advanced through a myriad of Disney, administrative, creative, and executive leadership positions. He was named Vice President of Disney Entertainment and Costuming in 1996, and for the next decade led the team and cast of over 4,000 performers and entertainment professionals. Taylor was the executive responsible for the creation of countless Disney parades, shows, spectaculars, and special events. He also co-created and produced the Emmy Award-winning Walt Disney World Christmas Parade on ABC and the Super Bowl XXXIV Halftime Show. In 2010, he served as Chairman of the Creativity World Forum in Oklahoma City. He is currently on the Board of the Oklahoma Arts Institute, the Cherokee Strip Regional Heritage Center, and serves as Chairman of the Board of Creative Oklahoma, and President of the University Club at the University of Oklahoma. He was named an official "Oklahoma Creativity Ambassador" by Governor Mary Fallin in 2012.
Featured Presenters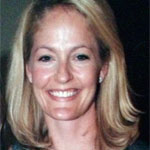 Adrienne B. Elder, MPH, CHES, is the Co-Founder and Manager of E.B. Enterprises, LLC, which provides grant consulting services to nonprofits and foundations that focus on public health, education, and anti-poverty programs. With a background in grant writing, research, community outreach and evaluation, as well as her work as a foundation program officer, Elder works with nonprofits and foundations to encourage a cross-sector approach to develop more effective systems and improved community outcomes in regard to complex social issues such as early literacy, high school graduation rates, adult self-sufficiency, poverty reduction, and economic competitiveness.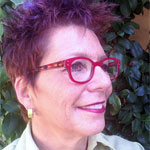 Gail Goldman is a consultant specializing in planning, policy development, and project management in public art for government agencies, non-profit organizations, and private developers. She is the principal of Gail M. Goldman Associates, LLC which was established in July 2000. Goldman co-founded the Public Art Network (PAN), the first and only national professional public art association of its kind in the United States, and served on the PAN Council from 2000-2004. She helped establish the National Task Force on Public Art for the National Assembly of Local Arts Agencies (now Americans for the Arts) and served as its first chair in 1990 and 1991. She is the founder and past chair of the Public Art Coalition of Southern California (PAC/SoCal), the first regional association for public art administrators in the United States that served as a model for similar coalitions later established throughout the country. Through June 2000, Goldman served as Public Art Director for the City of San Diego Commission for Arts and Culture, a position she held from November 1989. Goldman was the Director of Art in Public Places and Individual Artist Programs for the Colorado Council on the Arts and Humanities from 1982-89. She began her career in 1977 at the National Endowment for the Arts in Washington, D.C. in the Design Arts Program. Goldman holds a Bachelor of Fine Arts degree from Syracuse University.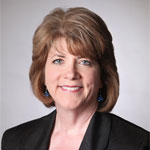 Romney Nesbitt is a Creativity Coach, art teacher, artist, author, and Jenks Public School's 2014 Teacher of the Year. She writes the popular advice column, "Ask a Creativity Coach," for Art Focus Oklahoma magazine. Since the publication of her book, "Secrets from a Creativity Coach", she has become the go-to speaker on creativity and productivity. Nesbitt has presented workshops for Romance Writers of America, Jodi Thomas' Writers' Academy at West Texas A&M University, Ozark Writers League, Salina, Kansas Arts Council, Oklahoma City Writers, Oklahoma Visual Arts Coalition's ASK Workshops, Oklahoma Arts Council's annual conference, and Oklahoma Writers' Federation, Inc. Romney's blog , "Do More, Stress Less," (romneynesbitt.blogspot.com)features regular articles to help artists prioritize their time for increased creativity.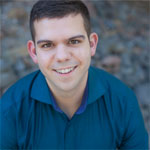 Jeff M. Poulin, a graduate of Oklahoma City University, serves at the Arts Education Program Coordinator for Americans for the Arts, the nation's leading nonprofit for advancing the arts and arts education in America. With a wide array of professional experiences, Poulin has been a performer, administrator, producer, researcher, and advocate. Previously, Poulin has worked for companies like Park Avenue Talent in New York City and Live Nation in the UK. In 2013, he was an advisor for the Irish government's departments of arts and education on the implementation of the 2012 National Arts-in-Education Charter. Additionally, Poulin is a frequent speaker at universities and nonprofit organizations nationwide. At Americans for the Arts, he works with local arts agencies and arts advocates on the mission of guaranteeing a quality arts education to all students in America through strategic policy change at the local, state, and federal level. He holds a Bachelor of Science in Entertainment Business from Oklahoma City University and a Master of Arts from University College Dublin, Ireland.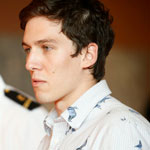 Sean M. Starowitz's work is executed in a variety of social, political, and community engaged contexts. Notable projects include Fresh Bread, BREAD! KC, and Byproduct: The Laundromat. He has also explored curatorial projects such as The Speakeasy, and Vagabond, Kansas City's premiere pop-up restaurant. He has contributed writings to Proximity Magazine and Temporary Art Review, and has lectured at Queens College in NY, UCLA's World Arts and Cultures Department, and at American University in D.C. He currently resides in Kansas City, Missouri, as the artist-in-residence at the Farm To Market Bread Company. He is a 2010 graduate of the Interdisciplinary Arts program at the Kansas City Art Institute and a 2012 Rocket Grant recipient with support from the Charlotte Street Foundation, Spencer Museum of Art, and the Andy Warhol Foundation. More recently, he is a 2014 Charlotte Street Foundation Visual Art Award Fellow.
Presenters and Panelists

NOTE: Additional presenters and panelists will be added.
Ashley Adair-Garner is a lifelong resident of Norman. She graduated from the University of Oklahoma in 2006 with a Bachelor of Arts and has been working for her family business at Adair & Associates for the last 10 years. She is the founder of the Downtown Norman Fall Festival and was accepted into the 2014 Norman Next's Under 40 Class. Adair-Garner currently serves on the Norman Chamber of Commerce's Programs Committee and the Norman Arts Council Board of Directors.


heather ahtone is the James T. Bialac Assistant Curator of Native American & Non-Western Art, Fred Jones Jr. Museum of Art (FJJMA) at the University of Oklahoma, Norman. Ahtone has worked at the FJJMA since 2012, and in the Native arts community since 1993, both in Santa Fe, New Mexico, and Oklahoma. She has worked at the Institute of American Indian Arts Museum, Southwestern Association for Indian Arts, Ralph Appelbaum & Associates, and most recently with the OU School of Geology and Geophysics. She is a member of the Chickasaw Nation and of Choctaw descent.

Alyson Atchison has served as the Curator of Education and Capitol Galleries for the Oklahoma Arts Council since 2009.  She graduated from the University of Central Oklahoma (UCO) with a Bachelor of Arts degree and a Master of Education. She is the former Director of the Community Arts Program at the Arts Council of Oklahoma City and has taught Serigraphy at UCO and Oklahoma Christian University. As Curator of Education and Capitol Galleries, Atchison manages the rotating exhibits in the North, East, and Governor's Galleries at the Capitol. In addition, Atchison manages the Teaching with Capitol Art program, developing educational resources about the permanent collections at the Capitol for Oklahoma schools.

Susan Baley is the Director of Education at the Fred Jones Jr. Museum of Art. Baley has been involved in museum education and teaching since 1988, is past co-chair of the Oklahoma Museum Educators, Vice-President of the Mountain-Plains Museums Association (a 10-state regional organization), and treasurer of the Oklahoma Museums Association. Baley is a graduate of the 2011 Leadership Arts class.

Jennifer Barron recently joined the Oklahoma Arts Council as the Arts Education Director. Barron earned a Bachelor of Fine Arts in Painting and a Bachelor of Fine Arts in French from the University of Oklahoma. Prior to joining the Oklahoma Arts Council, Barron served as Executive Director of the Paseo Arts Association and as Community Arts Program Director at the Arts Council of Oklahoma city. She is a practicing visual artist, working primarily in acrylic paint. In her role at the Council, Barron works with arts education programs in public schools across the state, as well as overseeing the Teaching Artist Roster.


Shannon Beavers is the Branch Manager of Sulphur Public Library and previously served the Davis Public Library. She received a Bachelor of Art in Art History and a Master of Liberal Arts in Museum Studies at the University of Oklahoma.  She has guest curated an exhibition for the Jacobson Native Art Center in Norman, Oklahoma on Monroe Tsatoke and worked at the Sam Noble Oklahoma Museum of Natural History where she catalogued the Native American art.  Beavers  has served as an advocacy captain for the Oklahomans for the Arts since 2012 and is an active photographer.

Dr. Brad Benson An arts educator since 1979, Dr. Brad Benson is the Director of Fine Arts for Norman Public Schools. Benson has successfully worked to increase the amount of funding allocated to arts education in the district by nearly tripling its portion of bond funding and securing public and private grants. He has expanded the range of arts education course offerings in the district, working to strengthen the curriculum in a broad range of disciplines. He reorganized an arts integration program to include visiting artists, new guidelines and curricular requirements through a connection with the John F. Kennedy Center Alliance for Arts Education.  Benson helped establish mentoring programs for students and new teachers and is partnering with the Fred Jones Jr. Museum of Art staff to develop a high school internship program. A co-author of two books on leadership, Benson also performed a six-year study on beginning orchestra and student development needs that is cited nationally. Benson currently serves as President of the Oklahoma Alliance for Arts Education, and he is a 2013 recipient of the Governor's Arts Award for Arts in Education. 

Stefanie Brickman serves as the communications manager for VisitNorman. Before joining VisitNorman in 2011, she worked in the print media for more than a decade at The Norman Transcript, Oklahoma Gazette, OKCBiz, and Eastword, winning various awards for writing and design. Born in Texas, Brickman moved often as the daughter of a career military officer but has called the Sooner state home since she began attending the University of Oklahoma.

Nathan Brown is a songwriter, photographer, and award-winning poet from Norman, Oklahoma. He is also serving as the current Poet Laureate of the State of Oklahoma for 2013 to 2014. He holds an interdisciplinary PhD in English and Journalism but mostly travels, performing readings and concerts, as well as leading workshops and speaking in high schools, universities, libraries, and community organizations on creativity, creative writing, and the need for readers to not give up on poetry. He has published nine books, including recent works such as Less Is More, More or Less and Karma Crisis: New and Selected Poems, which was a finalist for the 2013 Paterson Poetry Prize and the Oklahoma Book Award. A previous book, Two Tables Over, won the 2009 Oklahoma Book Award. He has two Pushcart Prize nominations, and his CD, Gypsy Moon, was released in 2011.

Ken Busby is Executive Director and Chief Executive Officer of the Arts & Humanities Council of Tulsa. He serves as a consultant for fundraising, grant writing, strategic planning, and board development for nonprofits across the state. A 2008 Governor's Arts Award recipient, Busby serves as chair of Tulsa International Mayfest and the Tulsa Performing Arts Center Trust.  In 2010, Busby was elected to the Arts Education Advisory Council of Americans for the Arts.  And in 2013 he was named Outstanding Fundraising Executive by the Association of Fundraising Professionals.

Claire Collins began her journey with poetry in 2003, when she won her first poetry slam in Bellingham, Washington. Since then, she has adapted an evolving career as a poet who teaches, performs, and serves the community. In addition, Collins is the artistic director for the community education organization, Louder Than a Bomb. Her words inspire freedom and personal strength; you can expect each poem she has composed to be laced with an exuberant purpose and raw authenticity. Her stewardship includes a passion for prison reform, female equality, and social justice in an educational setting.

Stacy Cramer Moore is the Executive Director at the Chisholm Trail Heritage Center in Duncan, Oklahoma. In 2013, the Chisholm Trail Heritage Center was named Oklahoma Travel Industry Association's Oklahoma Attraction of the Year and the Oklahoma Center for Nonprofit's Arts and Humanities Nonprofit of the Year. The Heritage Center uses a unique mix of high-tech exhibits, period characters, fine arts, and western history to fulfill criteria set forth by the Oklahoma and Texas Departments of Education. Prior to joining the ranks of a full time nonprofit, Moore was involved in community and economic development at the federal, state, and regional levels.  She is a graduate of the 2013 Leadership Arts class.

Dr. Kay Decker is Chair of the Social Sciences Department and Professor of Sociology at Northwestern Oklahoma State University in Alva. She is a certified community development specialist and founding director of Freedom West Community Development Corporation, a nonprofit development organization serving five counties in northwest Oklahoma. She currently serves on the board of Preservation Oklahoma, Inc., and has served on numerous local, regional, and state boards and task forces. Dr. Decker is a graduate of the first Oklahoma Leadership Arts class.

Leon Donley is a writer and teaching artist. He participated in the Louder than a Bomb-Tulsa program (LTAB) during its inaugural year as a high school student.  Having earned his diploma, he has remained dedicated to supporting the LTAB program as a coach and mentor for high school students across the state. Leon plans to pursue a graduate level degree in psychology and to remain active in youth spoken word education.

Christine Dotterweich Bial is the Director of Arts and Humanities Grantmaking for Mid-America Arts Alliance. Prior to joining the staff at M-AAA, she was the Program Manager of Community and Artist Partnerships for the Kansas Arts Commission. Christine spent ten years in nonprofit theatre management working as an AEA Stage Manager and Production Manager for Roundabout Theatre Company in New York City, Southwest Repertory Theatre Company in Albuquerque, NM, and Kansas City Repertory Theatre Company, among others. She earned her undergraduate degree from Franklin College in Indiana and her graduate degree from Tisch School of the Arts at New York University. 

Erinn Gavaghan is the Executive Director for the Norman Arts Council in Norman, Oklahoma as well as an adjunct professor with the University of Oklahoma and Oklahoma City Community College. In 2010, she graduated from Webster University in St. Louis with a Master of Arts in Art History. She specializes in sixteenth and seventeenth century European art and architecture as well as socially engaged contemporary art.  She currently serves on the board of the Cultural Development Corporation of Central Oklahoma, the Norman Public Arts Board, and the Downtown Merchants Board for Norman. 

Ashley Griffith was born in Oklahoma City and graduated from Pratt Art Institute with a Bachelor of Fine Arts in Photography. She is on the board of the Paseo Arts Association and oversees the Paseo F.E.A.S.T. program. Griffith is the owner of a.k.a. Gallery which is located in the Paseo District and features contemporary work by national and local artists. In 2012, Griffith launched "The Red State Project," an exhibit of photography to help raise awareness about Oklahomans living with HIV and AIDS.

Jud Foster is the Director of Parks and Recreation for the City of Norman. He has been with the department for 36 years, serving as the Park Planner, Park Superintendent, and Director. Among other boards and commissions, he serves as the Staff Liaison to the Norman Arts Board.

Jonathan Fowler is Vice-President of Fowler Holding Company, representing the third generation in his family to work in the business. Fowler's experience and love for the arts took off in 2008, when he played a lead role in creating the Norman Music Festival, an indie music festival in downtown Norman that attracts 50,000 people every year. Since then, Fowler has served as president and board member for the Norman Arts Council, Norman Public Arts Board, and Norman Music Alliance. Fowler is a graduate of the 2013 Leadership Arts class.

Anthony Francisco has served as Finance Director for the City of Norman, Oklahoma since January 1996. Prior to his appointment in Norman, he served for over 13 years in public finance, public works, budgeting, and administrative positions with the cities of Seattle, Washington; Oklahoma City, Oklahoma; and Kansas City, Missouri. Francisco has a Master of Public Administration with Specialization in State and Local Government Financial Management from the Maxwell School of Citizenship and Public Affairs at Syracuse University; a Bachelor of Arts in Urban Studies from the University of Oklahoma-Norman; and has done further study in Public Policy at the Lyndon B. Johnson School of Public Affairs at the University of Texas-Austin. In 2013, Francisco was inducted into the Oklahoma Hall of Fame for City and Town Officials.

Ronald H. Frantz, Jr., AIA is a licensed architect who specializes in historic preservation, Main Street revitalization, neighborhood revitalization, and all types of community-based, grassroots type of design programs. With two degrees from Tulane University of Louisiana, he has work experience that includes being a founding partner of two architecture firms, working in private sector firms, serving on staff of a local non-profit organization, and being a public servant in a state agency, as well as being staff and faculty at a private college. Currently, he has positions with the College of Architecture at the University of Oklahoma in Norman. He is an Associate Professor with the Architecture division, and is Director of Great Plains Studios, a part of the Institute for Quality Communities.

Brenda Granger is the Executive Director of the Oklahoma Museums Association, a statewide nonprofit organization with the mission to assist Oklahoma's 500 museums with their efforts to educate, inform, and entertain. She began in that capacity in January 2005. From 1994-2005, Granger served as Executive Director of the Edmond Historical Society Museum in Edmond, Oklahoma. Granger grew up in Oklahoma and received her bachelor's degree from Oklahoma State University and a master's degree from the University of Central Oklahoma in History/Museum Studies. She received museum training at the Guggenheim Museum in New York City and the Smithsonian Institute in Washington, D.C. She serves on several boards, commissions, and committees.

Stacey Halfmoon joined the Native American Cultural and Educational Authority at the American Indian Cultural Center and Museum as the Director of Community Outreach & Museum Programs in July 2007. She graduated from the University of Oklahoma with a Bachelor of Arts and Sciences in Anthropology in 1994. Shortly after graduating, she began working for the Caddo Nation in the Native American Graves Protection and Repatriation Act (NAGPRA) Program. Her work spanned seven years and produced innumerable partnerships with federal, state, and educational agencies in the four state area of the Caddo homeland – northwest Louisiana, southwest Arkansas, southeast Oklahoma, and northeast Texas.

Norman H. Hammon serves as the Director of Development for Jazz in June as well as Oklahoma Shakespeare in the Park. Hammon has been an arts administrator, development specialist, consultant, and trainer since his graduation from the University of Oklahoma in 1978 (Masters of Social Work). As a trainer/consultant, Hammon has worked in over two dozen Oklahoma communities. Hammon is the author of "Fund Raising...for the rest of us" (Lughnasa Press, 1997) and is an adjunct instructor in grant writing at Oklahoma State University-Oklahoma City. Hammon currently serves as Chair of the Norman Arts Roundtable and, as such, is a member of the Norman Arts Council Board of Directors.

Shane Hampton is an urban planner at the University of Oklahoma Institute for Quality Communities. Hampton leads groups of University of Oklahoma College of Architecture students on community assistance projects related to placemaking, walkability, street design, and other critical issues for cities and towns in Oklahoma. He has contributed to several tactical urbanism efforts through his volunteer role with Better Block OKC.

Molly Helm is Chief Thinker at Purple Ink in Enid and works extensively with nonprofit groups across Oklahoma. Her career in corporate marketing, nonprofit leadership, and communications provides experience from a variety of perspectives. She is an active volunteer and board member for many community organizations, including Park Avenue Thrift, Lead Guitar, Oklahoma Women's Coalition, and OU Children's Hospital Foundation. She served on the Enid Public School Board until recently and continues to volunteer for EPS. The Journal Record recently named her one of the Fifty Who Make a Difference and she is a graduate of Leadership Oklahoma. She works with nonprofits on board development, fundraising, and marketing.

Beau Jennings is a musician, filmmaker, and former architect currently based in Oklahoma. Originally the frontman and songwriter for the indie-rock/Americana band Cheyenne, he toured the U.S. while calling both Brooklyn and Austin home. Jennings' latest project is a documentary film and accompanying album entitled The Verdigris: In Search of Will Rogers, retracing Will Rogers' life journey from coast to coast and retelling his story through original songs.

Robbie Kienzle is the Arts & Cultural Affairs Liaison for the City of Oklahoma City. Kienzle coordinates arts and cultural initiatives to further the City's economic, tourism, and community development priorities.  She also oversees Arts Commission matters and work with Parks, Public Works, MAPS and various authorities of the City to implement the 1% for Arts ordinance established by the City Council in 2009. Prior to assuming this position, Kienzle served for four years as Head of the Urban Redevelopment Division within the Planning Department. Kienzle has also served as the Director of the Festival of the Arts, Executive Director of the American Institute of Architects, Oklahoma Main Street Manager for the City of Shawnee, and Visual Arts Consultant for the MAPS Library, Ballpark and Canal projects. 

Tonya Kilburn is an accomplished dance artist, as a performer, teaching artist and choreographer.  Kilburn performed professionally with Oklahoma's first modern dance company, Prairie Dance Theatre, and she now serves as Artistic Director.  In this role, she is able to fulfill her strong conviction that dance is more than a performance art; it is a life-long vehicle for giving back to the community and touching lives.  Since 2003, Kilburn's leadership has inspired thousands of children toward excellence through the programs of Prairie Dance Theatre. Kilburn has served as a Roster Artist for the Oklahoma State Arts Council since 2000.  She is an Oklahoma A+ Schools Fellow, Administrative Assistant in the Department of Dance at UCO, and has been on staff with Artworks Summer Camp since 1998.  Kilburn holds a Bachelor of Fine Arts from the University of Oklahoma.

Julia Kirt is the Executive Director for Oklahomans for the Arts, encouraging support for arts and culture across the state, especially increasing public investment. She joined the statewide advocacy organization in 2014. For the previous 15 years, Kirt led the Oklahoma Visual Arts Coalition, helping artists around the state realize their potential. Kirt serves as Vice-President of the Cultural Development Corporation of Central Oklahoma. She received the "Emerging Leadership Award" from the Americans for the Arts and participated in the National Alliance for Media Arts and Culture Leadership Institute. She completed an Master of Arts in Art History at the University of Oklahoma, Norman and Bachelor of Arts in Communication Studies from Macalester College, St. Paul, Minnesota.

Steve Liggett has been an arts advocate and artist in the Tulsa community for over 30 years and has served as the Executive Director and Artistic Director of Living Arts of Tulsa for 21 years. During his time with Living Arts of Tulsa, it has grown from an organization with only one education program to a rich multimedia arts organization recognized nationwide for its support of contemporary art and artists. In 2001, he was awarded the Harwelden Award for recognition of his work in the community. Liggett graduated from University of Tulsa with a Master of Arts degree with a concentration in Ceramics. He has a wide background in teaching experience in both private and public schools in Tulsa. He has taught at Holland Hall Preparatory School and is currently teaching part-time Art at Riverfield Country Day School. His individual artwork combines performance and community engagement with installation and video.

Angelo Lombardo began his employment with the City of Norman on October 1 of 1992. He was hired as the first City Traffic Engineer and served in that position until last year, when his title was changed to Transportation Engineer. He manages the City's Traffic Control Division in the Public Works Department which is responsible for the design, maintenance and operation of 143 traffic signals, more than 23,000 traffic control signs and pavement markings on more than 500 miles of roadways. Lombardo received his Bachelor and Master of Science Degrees in Civil Engineering from the University of Oklahoma in 1983 and 1984 respectively. Upon graduation he joined the Oklahoma Department of Transportation and completed their Engineer-in-Training Program in May of 1985. He then joined ODOT's Traffic Engineering Division where he worked until September of 1992.

Joshua Lunsford joined the Oklahoma Arts Council in 2012, as the Community Arts Director. Lunsford holds a Master of Arts in Journalism and Mass Communications from the University of Oklahoma with a focus on nonprofit marketing and management. He also holds a Bachelor of Arts in Advertising from OU. Prior to joining the Oklahoma Arts Council, Lunsford was the Associate Director for the Norman Arts Council and gallery manager of MAINSITE Contemporary Art in Norman. As Community Arts Director, Lunsford oversees the Community Arts Programs, the Oklahoma Performing Artist Roster, the Cultural District Initiative, and Oklahoma's New and Emerging Arts Leaders (ONEAL) Network.

Hope Mander is the Associate Director of the Institute for Quality Communities. She holds a Master's Degree in Regional & City Planning and a Bachelor's in Environmental Design both from the University of Oklahoma. In her position with the IQC, Mander develops and maintains relations with Oklahoma communities and identifies communities who can benefit from IQC services.

Kent W. Martin is the founder and director of the Oklahoma Literary Arts Alliance (OLAA), an organization dedicated to promoting self-expression, civic engagement, and life-long personal growth through the literary arts. He earned a Bachelor of Fine Arts from Marymount Manhattan College, and later, his graduate studies in Human Relations at the University of Oklahoma-Tulsa emphasizing multi-cultural counseling and advocacy. His thesis project led him to found and organize Louder Than a Bomb (LTAB) in Tulsa, which supports youth expression through performance poetry. Working with teaching artists, the program combines year-round curriculum workshops, in-school residencies and an annual "slam" poetry competition.

Deborah McAuliffe Senner serves as President and CEO of Allied Arts Foundation in central Oklahoma, where she has worked to strengthen the cultural community for over 13 years. Allied Arts is a United Arts Fund which seeks to help nonprofit arts and cultural groups with their needs.  In 2013, Allied Arts raised over $3.5 million and provided funding, marketing, advocacy, and support to 43 organizations.   She is a member of Americans for the Arts (AFTA) and was elected to a national position with AFTA on their Private Sector Council.  She also serves as Executive Director of the Cultural Development Corporation (CDC) and is a member of the Oklahoma City Chamber Board of Advisors, Leadership Oklahoma City, Rotary Club 29, Junior League of Oklahoma City, and Salt and Light Leadership Training (SALLT). She is a graduate of Benedictine College, and St. Gregory's University, with degrees in Communications and Theatre.

Richard McKown is a developer and community designer. He holds an MFA in Sculpture from Boston University and a BFA from the Kansas City Art Institute, and a Yale Fellowship in Painting, He lived in central France for four years, working as an artist. After returning to the states his focus has been on developing meaningful community open spaces, combining low impact development techniques, sculpture and storytelling. 


Doug MacMillan was appointed by Governor Fallin in 2013 to serve as the Director for Oklahoma Office of Disability Concerns (ODC).  The small agency is chartered to help Oklahomans with disabilities in a wide variety of areas including home, family, health and work. He comes from a varied business and technical background with over 30 years experience in business operations in a variety of services that includes call centers, technical inbound help desks, technical publications and training, field installation and support, and various special programs and projects.  MacMillan is also the Lead Employer in the Oklahoma Business Leadership Network, a group of employers who culture the environment to promote people who happen to have a disability. He serves on the Governor's Workforce and Economic Council determining the direction of the combined Employment, Economic Development and Education.  He is on the Central Oklahoma Workforce Investment Board, and he works with the Youth Council for the State of Oklahoma. McMillan has also served on the Oklahoma Rehabilitation Council. He is a graduate of Creighton University where he earned a Bachelor of Science in Mathematics.

Donna Merkt has served as the Curator of Education at the Mabee-Gerrer Museum of Art since 2008.  During this time, she has expanded the museum's education programming, increasing the annual impact to over 13,000 students through programs such as Start with Art, a cross-curricular art integration program for students. Merkt holds a Master of Arts in Art History from the University of Oklahoma and a Bachelor of Fine Arts from Cameron University. 

Whitney Moore is the Grants Director for the Oklahoma Arts Council. Moore graduated from Oklahoma State University with a Bachelor of Arts in Art History, and later received a Master of Liberal Arts from Oklahoma City University. Prior to joining the Oklahoma Arts Council, she worked at the Oklahoma City Museum of Art for over 12 years in a variety of positions, but most recently as the Senior Development Officer.

Shaun Perkins is a poet, writer, teacher, and director of the Rural Oklahoma Museum of Poetry in Locust Grove. She has a Bachelor of Arts from Oklahoma State University and an Master of Arts from the University of Oklahoma.  She teaches at Rogers State University and Bacone College. Perkins has presented workshops and programs at numerous festivals and conferences, including the National Association for Poetry Therapy Conference, the Popular Culture Society Conference, and the National Storytelling Network Conference.

Laura Reese is an artist, printmaker, and arts advocate in Norman, Oklahoma. Also an active curator and writer, she ministers to the general public with art and education. She is the current Events Coordinator with Oklahoma Visual Arts Coalition, a statewide non-profit arts organization, and maintains an active presence in the local art community and the national printmaking community.

Elizabeth Ressel is the Director of FAME (Focusing on Alternative Methods of Education) Academy, an alternative school in Comanche, Oklahoma. She taught at FAME for five years before becoming the Director in 2009. FAME was awarded the Oklahoma Foundation of Excellence Award in Alternative Education in 2012. Before teaching at FAME, Ressel taught English at MacArthur Junior High in Lawton, Oklahoma. She holds a Bachelor of Arts in Psychology and Minor in English from the University of Dallas and a Master in Educational Leadership from Southwestern State University. 

Tracey Satepauhoodle-Mikkanen is the Executive Director of Jacobson House in Norman. A highly respected local grassroots organizer and administrator, Mikkanen is a member of the Kiowa Tribe. Her commitment to the Norman community spans several local organizations that serve the Native American community.

Douglas Shaw Elder is the Executive Director of the Firehouse Art Center in Norman, Oklahoma. He has a Master of Fine Arts in Sculpture from Boston University, Post-Baccalaureate in Painting from the Pennsylvania Academy of Fine Arts, and a Bachelor of Fine Arts in Drawing from Missouri State University.  Elder began researching the links between creativity and business with Dr. Dan Lavallo at the Wharton School of the University of Pennsylvania in the late 1990's and continued research projects for six years while teaching drawing and sculpture at Boston University. He continues to pursue research interests in creativity and innovation as a research fellow at the University of Sydney. He is an arts education and nonprofit consultant and serves on the Norman Public Arts Board and committees for Creative Oklahoma, TEDxOU, and the Oklahoma Artists Network. Elder has lectured at the University of Oklahoma College of Fine Arts, College of Architecture, and Sarkey's Southwest Regional Leadership Conference. Under his leadership, the Firehouse Art Center received an Arts in Education Award during the 2012 Oklahoma Governor's Arts Awards.

Tim Stark is originally from Colorado and lives in Stillwater, Oklahoma. He received his Master of Fine Arts from the School of the Museum of Fine Arts, Boston/Tufts University and his Bachelor of Arts from The University of Redlands. Recently, Stark was the project manager for StART Norman with the Norman Arts Council. He currently works with local cities and organizations managing art collections, programs, projects, and special events.

Lucy Swanson is the Executive Assistant at The Guthrie Chamber of Commerce and Chamber and Visitors Bureau. Through her work at the Chamber of Commerce & CVB and her involvement with the 2013 Gentlemen of the Road Stopover Tour in Guthrie, Swanson has seen firsthand how the arts directly impact the local economy and the quality of life for her community.  Swanson serves as the Executive Director and Founder of The Arts in Guthrie (TAG) which was formed to develop new opportunities for education, community building, and cultural development in Guthrie. Swanson is a graduate of the 2013 Leadership Arts Class.

Chuck R. Thompson is the President & Chief Executive Officer of Republic Bank and Trust. A lifetime resident of Cleveland County, Thompson attended Moore High School, The University of Oklahoma, The Graduate School of Banking at Southern Methodist University, and Oklahoma City University College of Law's Banking Law Institute. Thompson is involved in the community in many ways and has served as president of the University of Oklahoma's College of Fine Arts Board of Visitors, the Norman Regional Hospital Board of Trustees, the Norman Chamber of Commerce, the Norman Economic Development Coalition, the Norman Public School Foundation, the Friends of the Sam Noble Oklahoma Museum of Natural History, and the Sooner Theater of Norman, Inc. as well as the Oklahoma Heritage Association Board of Directors. He also continues to serve on several boards, including the Norman Firehouse Arts Center, J.D. McCarty Center, Downtown Merchants Board for Norman, and the University Club Board of Trustees. He has been honored with the Governor's Arts Award for Community Service in Norman as well as recognized Norman's Business Person in the Arts by the Norman Arts Council.  Thompson was the recipient of the University of Oklahoma Regents Alumni Award for 2014.Thompson lives in Norman with his wife, Gina, and their two daughters Bailey and Morgan.

Tony Tiger is the Director of the Bacone College Art Program and Assistant Professor of Art, as well as an active professional artist. He received his Master of Fine Arts from the University of Oklahoma. Since taking the leadership position at Bacone College, Tiger has been working diligently to create exhibition opportunities for Oklahoma artists, including exhibitions in Minnesota, Arkansas, and across Oklahoma. His art has been included in national exhibitions, including the Museum of Art & Design (NYC) exhibition, Changing Hands 3: Art without Reservations.

Larry Walker has devoted more than 25 years of service to arts organizations in Norman, including the Norman Arts Council, Norman Ballet, Norman Arts and Humanities Roundtable, and the Norman Public Arts Board, where he has overseen the expansion of Norman's public art collection, coordinated community based public art projects, and served as Chair since the creation of the Public Art Board.  Walker currently serves as the Chair of the Grants and Bylaws Committees and is a member of the Executive Committee for the Norman Arts Council. He was recognized for his support of the arts with a Governor's Arts Award in 2010.

Valorie Walters is the Executive Officer for the Chickasaw Nation's Division of Cultural Center in Sulphur. Walters earned a Bachelor of Arts in Mass Communications with a concentration in advertising and public relations from East Central University. She has been employed with the Chickasaw Nation since 2002, including positions as Job Developer and Special Projects Coordinator. As the Executive Officer for the Chickasaw Cultural Center in Sulphur, Walters oversees the day-to-day operations of the center. She currently serves on the Oklahoma Humanities Council Board of Trustees. An enrolled citizen of the Chickasaw Nation, her Native heritage is Chickasaw/Choctaw.




Questions?
For more information email us at conference@arts.ok.gov.