OKC Chorus (Sweet Adelines)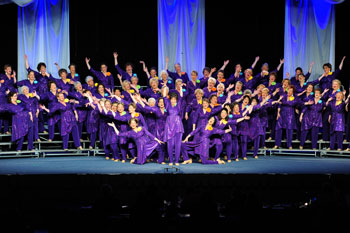 Booking Information:
Kathy Sparks
PO Box 846
Nicoma Park, OK 73066
Phone:
(405) 769-9545
(405) 550-6269

Email:
Website:
Availability:
Year-round
Full chorus available evenings and weekends only
Quartets and small ensembles may be available on weekdays
Fees:
Full Chorus (60-85 singers) $2000-$4000
Quartets/Small Ensembles $500-$1500
Choral Risers Provided $500
Bio:
In addition to being a sought after performance and education group, the OK City Chorus is a competition chorus. Through the years, the group has won regional competition first place medals 18 times. The all female group, known for their innovative style, is directed by Mary Rhea. The chorus provides programming that is family-oriented, high energy and fun for everyone. Quartets and other smaller ensembles are also available for performances.