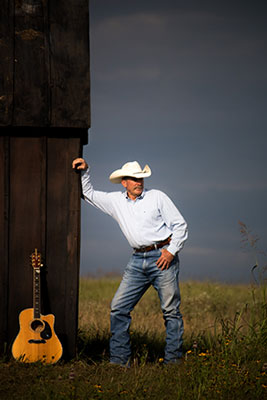 Booking Information:
Gary S. Pratt
P.O. Box 951
Davis, OK 73030
Phone:
(405) 388-2893

Email:
Website:
Availability:
Weeknights, Saturday and Sunday

Fees:
Original and Traditional Cowboy & Western Music: $750-$1,000
Gary Pratt with his Picketwire Band: $1,500
Bio:
A working ranch cowboy since the age of 18, Gary Pratt has called Oklahoma his home since 1975. An award-winning singer/songwriter who draws upon his military and ranching experience, Pratt offers original and traditional cowboy and western music performances for audiences of all ages.

Pratt has produced four studio albums, including his 2011 album, Lomax. He is currently working on the title track for an upcoming full-length feature film. Pratt's achievements include the National Cowboy and Western Heritage Museum's 2008 Wrangler Award and Outstanding New Artist Award. A touring member of the Mid-America Arts Alliance,?Pratt is sponsored by Purina Mills, Twisted X Boots and Alvarez Guitars.