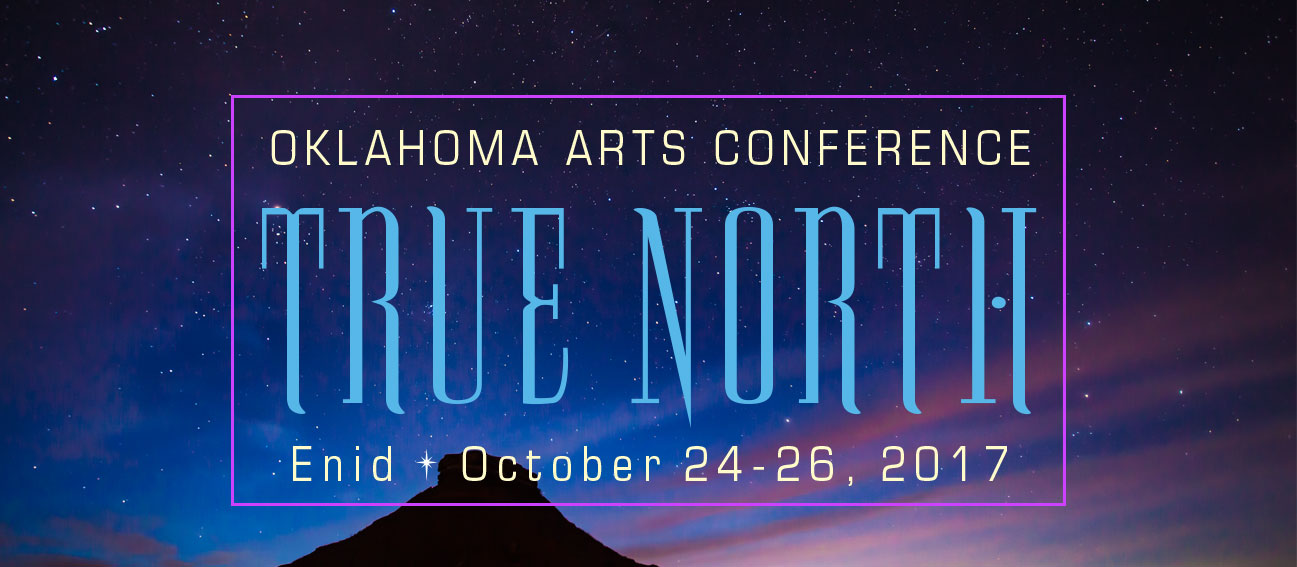 2017 Oklahoma Arts Conference
True North
Jeanetta Calhoun Mish
Jeanetta Calhoun Mish is a poet, writer, and literary scholar, and is currently the Oklahoma State Poet Laureate. In 2009, she earned her Ph.D. in American Studies from the University of Oklahoma. Mish's most recent books are a poetry collection, What I Learned at the War (West End Press, 2016) and Oklahomeland: Essays, (Lamar University Press (2015). Her first poetry book, Tongue Tied Woman, won the Edda Poetry Chapbook Competition for Women in 2002. Her second poetry collection, Work Is Love Made Visible (West End Press, 2009), won the 2010 Oklahoma Book Award for Poetry, the 2010 Western Heritage Award for Poetry from the National Cowboy and Western Heritage Museum, and the 2010 WILLA Award for Poetry from Women Writing the West.
Jeanetta Calhoun Mish's Schedule
Writing from History
Date: Thursday – October, 26 2017 Time: 9:45am - 11:15am
Room: Simpson's Old Time Museum Track: Artists
Led by Oklahoma State Poet Laureate, Jeanetta Calhoun Mish this workshop will explore the use of historical documents and objects as inspiration and material for creative writing. We'll find our inspiration at Simpson's Old Time Museum, just a few blocks from the Central National Bank Conference Center. To prepare for writing, we will read poems from Natashas Trethewey's
Native Guard
, Carolyn Forche's
The Angel of History
, and selections from Mish's own work.

This session is open to the general public.

Imitation, the Sincerest Form
Date: Wednesday – October, 25 2017 Time: 3:15pm - 4:45pm
Room: Hospitality Suite Track: Artists
The imitation of other writers' works has been a staple of writing pedagogy since the time of ancient Greeks. Imitation is a great tactic to help you start writing when you're feeling stuck. It's also an excellent way to pay close attention to structure, style, tone, and word choice. In this writing workshop, participants will examine different examples of prose and poetry that have been created through imitation. Participants will learn writing exercises that include imitation techniques. These techniques can be modified for high school and college writing and composition classes.
Questions?
For more information contact our Assistant Director.