2017 Oklahoma Arts Conference
True North
Featured Presenters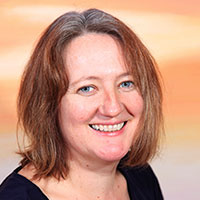 Felicity Hogan
Felicity Hogan is Director of Learning at New York Foundation for the Arts (NYFA) where she provides professional development programs for artists and arts administrators in all disciplines. Born in the United Kingdom, Hogan was originally trained as an artist. Since residing in the United States she has expanded her skills to include arts administration and curating with over 20 years' experience in commercial, alternative, and nonprofit spaces. Hogan participated in Coro NY's Immigrant Civic Leadership Program and previously participated in the National Alliance for Media Arts and Culture (NAMAC's) Leadership Institute for Visual Arts Organizations across the United States. Hogan earned her Bachelor of Fine Arts from Coventry University and a Masters of Fine Arts in printmaking from Camberwell College of Fine Arts in London. She worked at the Serpentine Gallery in London.
Hogan is committed to fostering community and supporting the arts through numerous activities at institutions in New York and nationwide, including her presence on advisory boards such as London's University of the Arts (UAL)'s East Coast Alumni Committee, EFA Project Space, and Culture Push. Hogan also regularly serves the New York State Council on the Arts as a panelist and through the presentation of lectures and workshops. Hogan's artwork has been included in international exhibitions, including an exhibition at the Kingston Museum of Contemporary Art in Kingston, New York. Her work has also been featured in "Worth Telling" a group show co-curated by Erik Sanner and Linda Griggs at Abrazo Interno Gallery, Lower East Side New York.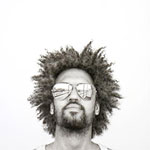 Keir Johnston
Keir Johnston studied fine art at California State University at Northridge where he painted his first mural at the age of 18. Through the process, he found the immense standing of its social impact and the profound community involvement it entailed to be an ideal way to express himself to a broader-reaching audience. Becoming an advocate on many social issues and through involvement in community groups, Johnston has worked collaboratively in the production of murals with inmates at state penitentiaries and with youth in detention centers. He has worked with older adults, with students of all ages ranging from elementary school through college, and with individuals with disabilities. Johnston has also taught workshops for the general public. One of five international artists who founded the Philadelphia-based collective Amber Art & Design in 2011 to create meaningful, transcendent public art, Johnston and his team have been working primarily within marginalized communities that have little or no access to art. With a mission to leverage art from a point of renewal and service, the team at Amber Art & Design creates public art with a platform that allows and invites individuals and communities to grow, express, and aspire.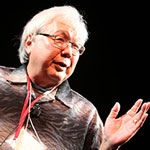 Jerry Yoshitomi
A seasoned arts administrator with expertise acquired from decades of varied practice in the arts, Gerald D. (Jerry) Yoshitomi believes in the power of the arts to transform lives. Yoshitomi's methods have been implemented worldwide and have resulted in significant innovation and change among arts organizations for which he has worked and advised. His practices help organizations increase clarity of purpose, engagement in the arts, and earned and contributed revenue. Yoshitomi's recent work has focused on assisting organizations with increasing income, encouraging repeat participation, and amplifying word-of-mouth marketing. He has a particular interest in assisting small-budget organizations and artist cooperatives in rural and low-income communities, and he devotes much of his time to issues of diversity and inclusion as well as developing the next generation of arts leaders. Yoshitomi is the facilitator for a collaborative of performing arts presenters at major research universities including the University of Michigan, Stanford, Dartmouth, University of Texas, and others. His experience includes work as lead consultant on information and network strategies for LINC - Leveraging Investments in Creativity, a national initiative to improve the lives/conditions of artists. In addition to serving four years on the California Arts Council, Yoshitomi previously served as Executive Director of the Japanese American Cultural and Community Center in Los Angeles.

Conference Presenters and Panelists
Anita G. Arnold
Anita G. Arnold is the Executive Director of Black Liberated Arts Center, Inc. which is the arts partner of the John F. Kennedy Center for the Performing Arts Partners in Education, 1995 Oklahoma team. She has more than 30 years of business management experience in Corporate America and 30 years of experience as a real estate broker. Arnold is a graduate of Memphis State University and a recipient of numerous other national and local awards including an Arts in Education Award, presented to her at the 2006 Governor's Arts Awards.
Rob Arrington
Rob Arrington serves as the Veterans Services and Programs Director for the Oklahoma Department of Veterans Affairs. He is a native Oklahoman and has been involved in military and veterans issues for over 30 years. Arrington is responsible for addressing veterans issues such as education, employment, mental health, homelessness, and suicide prevention. Arrington has been involved in the arts and military partnership between Oklahoma Department of Veterans Affairs and Oklahoma Arts Council since its inception. He is currently a member of the 2017 Leadership Arts class.
Catherine Breyley
Catherine Breyley serves as a board member of the Enid Arts Council board where she previously served as past president. She is also the Vice President of the Tri-State Music Festival Board and a charter member of the Enid Community Children's Chorus Advisory Board. Breyley is a graduate of Western Illinois University and former woodwind teacher. Prior to relocating to Enid in 2009, she performed with symphony orchestras and opera companies in Illinois, North Carolina, and Louisiana. In addition to having maintained a private studio, she taught Applied Music at Ravenscroft Academy in Raleigh, North Carolina and at Louisiana State University at Alexandria's summer music programs.
Jeanetta Calhoun Mish
Jeanetta Calhoun Mish is a poet, writer, and literary scholar, and is currently the Oklahoma State Poet Laureate. In 2009, she earned her Ph.D. in American Studies from the University of Oklahoma. Mish's most recent books are a poetry collection, What I Learned at the War (West End Press, 2016) and Oklahomeland: Essays, (Lamar University Press (2015). Her first poetry book, Tongue Tied Woman, won the Edda Poetry Chapbook Competition for Women in 2002. Her second poetry collection, Work Is Love Made Visible (West End Press, 2009), won the 2010 Oklahoma Book Award for Poetry, the 2010 Western Heritage Award for Poetry from the National Cowboy and Western Heritage Museum, and the 2010 WILLA Award for Poetry from Women Writing the West.
Melody Claborn Aufill
Melody Claborn Aufill works for the Oklahoma Department of Agriculture, Food, and Forestry as an Ag in the Classroom Coordinator where she serves the western region of Oklahoma. She received a Bachelor of Science in Elementary Education in 1996 and a Master in Educational Leadership in 2009 from Southwestern Oklahoma State University. Aufill spent 20 years as an elementary classroom teacher, instructional coach, and literacy consultant before joining the Ag in the Classroom Team. In 2008, she gained National Board Certified Teacher status as a Middle Child Generalist and is also a certified local Language Essentials for Teachers of Reading and Spelling (LETRS) trainer.
Craig Clemons
Craig Clemons is a business strategist, networking guru and singer/songwriters. He develops rational equity and has extensive experience in strategic community partnerships. As Vice President of Public Relations and Business Development for Express Employment Professionals, Clemons develops new business opportunities for the company's vast network of franchise locations in the United States, Canada, and South Africa. Prior to joining Express, Clemons served in senior management positions with the National Cowboy & Western Heritage Museum, Oklahoma State University, Williams Companies, Advantage Media Group, Frito-Lay, and Anheuser Busch. Clemons led Oklahoma State University's largest and most successful fundraising drive. Clemons serves on boards for the Boys & Girls Club of Oklahoma County, Cristo Rey School, Oklahoma Sports Hall of Fame, and the Oklahoma Educated Workforce Initiative.
Ben Ezzell
Ben Ezzell is an attorney and Enid City Commissioner. He serves on the board of directors of several nonprofits focused on supporting the arts and education. Ezzell has extensive experience in fundraising and nonprofit governance. In his free time, he enjoys screenprinting, welding, working with electronics, or spending time at his woodshop east of downtown Enid where he crafts wood art and furniture.
David Hume
David Hume is a life-long Enid native and a graduate of Enid Business College. He served four years in the U.S. Air Force before returning to Enid to raise his family. Hume owned and operated an independent insurance agency for over 35 years. He is a founding member and past president of Main Street Enid. He has also been actively involved in community organizations such as Loaves & Fishes, the Sons & Daughters of the Cherokee Strip, CDSA Non-Profit Center, and the Enid Arts Council. He presently serves as the board chair of the Enid Symphony Orchestra.
Marcy Jarrett
Marcy Jarrett, Director of Visit Enid, has made a career of marketing cities for almost 20 years. She was Executive Director of Visit Norman and Visit Lubbock before relocating to Enid. She is a past member of the Oklahoma Chamber of Commerce Executive Leadership Class, the Texas Office of the Governor, Economic Development & Tourism's Tourism Advisory Committee, a graduate of the 2013 Oklahoma Arts Council Leadership Arts class, and the Oklahoma Municipal League's Citizens Academy Leadership Training. Jarrett is a Certified Destination Management Executive, a recent city council appointee to Enid's Public Arts Commission, and a board member of the Oklahoma Travel Industry Association. She is a founding member of Keep Enid Beautiful, and active on the boards of Red Carpet Country, Enid Arts Council, Tri-State Music Festival, and United Way. Jarret was a member of the steering committee for the $35 million Enid Renaissance Project that resulted in the development of the Central National Bank Center. She is part of the Enid First Committee that created the Enid brand identity that continues to evolve in the new entryway signs and wayfinding signs being placed around town.
Al Jensen
Al Jensen is a lifelong musician, educator, and supporter of music education. He received his degree in music education from Southern Methodist University, and he played the oboe as a member of the NBC Symphony until 1945 when he was called into service for the United States Army. Jensen was a Professor of Oboe at Phillips University from 1966 to 1995. Under Governor Nigh, Jensen received the Community Service Award at the 1984 Governor's Arts Awards. Jensen was awarded the Tri-State Lifetime Achievement Award in 2015. In May of 2017, he was honored by the Juilliard Music School, Class of 1946, for being the oldest graduate who is still teaching.
Kelsey Karper
Kelsey Karper is an Oklahoma City-based curator, artist, and project manager. As a curator, Karper focuses on projects that build community and create new opportunities for artists. In early 2016 she co-founded Current Studio, an experimental art space in the Classen Ten Penn neighborhood in Oklahoma City. Her curatorial practice is greatly informed by her previous work as Associate Director of the Oklahoma Visual Arts Coalition, an organization devoted to supporting artists statewide. Karper also works as an independent project manager, helping organizations with research and planning. She recently served as project manager for Arts & Economic Prosperity 5, the economic impact study of nonprofit arts and culture in Oklahoma, led by Oklahomans for the Arts.
Margaret Keough
Margaret A. Keough joined Mid-America Arts Alliance in 2014 as its director of marketing and communications. With more than 25 years of museum experience, she has served in marketing and communications roles at the Nelson-Atkins Museum of Art and the Kemper Museum of Contemporary Art. She holds degrees in art history and advertising from the University of Kansas, and a Master of Business Administration from Rockhurst University. She has presented on marketing-related topics at the American Alliance of Museums, Arkansas ArtLinks, ArtistINC, Arts Midwest, and National Arts Marketing Project conferences, among others. Keough previously served as president of the Kansas City Attractions Association.
Julia Kirt
Julia Kirt is the Executive Director for Oklahomans for the Arts, a nonprofit organization that advocates for arts and culture across Oklahoma. Previously, Kirt led the Oklahoma Visual Arts Coalition, working with artists around the state. She participated in the National Arts Strategies program with Stanford Graduate College of Business and the Leadership Institute by the National Alliance for Media Arts and Culture. Among other community leadership, she serves as a board member for the Downtown Strategic Initiatives, committee member for the Tulsa Artist Fellowship, and executive council member for the Americans for the Arts' State Art Action Network.
adam Lanman
adam Lanman has worked in the fields of architecture, design, and fine art for the past decade. His studio work blurs lines between disciplines and invents unique architectural propositions through site specific installation, experimental product design, and speculative mixed media works. Lanman has presented work at both American Institute of Architects and American Institute of Graphic Arts Conferences. His art and design have been featured in publications from Art Focus to Contract magazine, and he has taught at both Cornell University and The University of Oklahoma. Lanman's current projects focus on activism-based public art projects and cross-disciplinary collaborations in product design, dance, and book arts.
Lynda Latta
Lynda Latta has served as the Ellis County OSU Extension Educator for 29 years, working in Family Consumer Sciences, 4-H and Youth, and as County Director. Her undergraduate degree is in vocational home economics, and her graduate degree is in elementary education. Latta serves on the board of Red Carpet Country and the Oklahoma Extension Association of Family and Consumer Sciences (FCS). She has written state curriculum for FCS programming and teaches all ages in Ellis County, Oklahoma and neighboring Texas communities. Latta has received national recognition for her innovative programming and numerous state awards through the Oklahoma Extension Association. Her current passion is promoting Oklahoma with the development of Barn Quilt Trails and developing tourism to showcase the beauty, history, and quality of life in all areas of Oklahoma.
Angie Maidt
Angie Maidt is a young artist hailing from Oklahoma City. Primarily taking the form of installation, her work tends to center on shared human experience in the post-internet age. She is currently a senior studying Art, Technology, and Culture at the University of Oklahoma.
Susan Marshall-Armstrong
Susan Marshall-Armstrong received her Bachelor of Science in Elementary Education from the University of Central Oklahoma and a Master in School Leadership from Northern Arizona University. Marshall-Armstrong is currently the building principal for Oklahoma City Public School's Wilson Integrated Arts School. She is a member of the Oklahoma Arts Council's 2017 Leadership Arts program.
Lance McDaniel
Lance McDaniel is Executive Director of the deadCenter Film Festival, Oklahoma's largest film festival, and an independent filmmaker who has worked on 21 feature films, including Oscar winner Million Dollar Baby.
Jennifer Meckling
Jennifer Meckling joined Oklahoma Center for Nonprofits (OKCNP) in November 2014 after six years with the Neighborhood Alliance of Oklahoma City. As director of community engagement for northwest and central Oklahoma, Meckling has opportunities to explore the state and forge relationships with nonprofits and community partners. As a constant champion for growth and maturation for Oklahoma City, she is thrilled to be part of OKCNP's proactive initiative to reach rural nonprofits, to foster greater collaboration and organizational growth, and to connect organizations with the resources they need to be successful.
Mark Nehrenz
Mark Nehrenz is the co-founder of OKC GOOD, a nonprofit that exists to inspire action through storytelling in the Oklahoma City metro. Nehrenz launched the organization in 2013 as a way to help capture and share the stories of nonprofits in the community. OKC GOOD's launch was part of his professional project required toward earning his Master of Arts in Journalism at the University of Oklahoma. Nehrenz has been making documentary videos since he was a teenager, and through his work and passion for storytelling, he has spent time in 10 sub-Saharan African countries, Bangladesh, and as a Fulbright Scholar in South Africa.
Paula Nightengale
Paula Nightengale grew up in Dodge City, Kansas and moved to Enid in 1974. She has worked as a postal employee, church secretary, interpreter for the deaf, insurance representative, medical staff coordinator, and nonprofit organization director. Between 2013 and 2014, Nightengale spearheaded three community yarn-bombing projects in Enid, in which temporary public art made out of yarn was installed to cover trees and light poles in downtown Enid and outdoor spaces for World-Wide Knit in Public Day and Cherokee Strip Days. In 2007, Nightengale worked with co-founder David Hume to open Park Avenue Thrift, a nonprofit, charitable thrift store whose mission is to donate 100% of its profits to community endeavors. Park Avenue Thrift received a Business in the arts Award at the 2016 Governor's Arts Awards.
Christy Northcutt
Christy Northcutt is a board member and past president of the Enid Arts Council. For the past 12 years she has been Enid's local arts representative for the John F. Kennedy Center for the Performing Arts Partners in Education, 2005 Oklahoma team. Northcutt serves on the board of directors of numerous nonprofits focused on supporting arts and education. In 2007, she was awarded a Community Service Award at the Governor's Arts Awards. Northcutt strives to create new and innovative programs for her community. She is the founder of several local health and wellness programs for women and children, including StrollerFit, Be Fit Kids, and Fit Chicks Enid.
Cub Olson
Cub Olson is an Art Technology and Culture senior at OU. His emphasis is in animation and interactive art, which he currently uses to explore cultural beliefs about religion, gender, and climate.
romy owens
romy owens is an artist and curator living in Oklahoma City. Her artistic and curatorial practices are presently centered around community art designed to impact social change, using art as a tool to focus on topical issues. Owens is the co-founder and co-curator of Current Studio in Oklahoma City.
Jason Poudrier
Jason Poudrier is a novelist, essayist, poet, and Purple Heart recipient of the Iraq War. He is currently an instructor with Cameron University and the director of events for Military Experience & the Arts. He is the award-winning author of two poetry collections, Red Fields (Mongrel Empire Press, 2012), and the chapbook In the Rubble at Our Feet (Rose Rock Press, 2011). His poems have recently appeared in World Literature Today and Blue Streak. His fiction has been listed as a finalist for the New Plains Review Sherman Chaddlesone Flash Fiction contest, semifinalist for American Short Fiction's American Short Fiction's American Short(er) Fiction contest, and honorable mention for Proud to Be: Writing by American Warriors, Volume 6.
Mary Margaret Schoenfeld
Mary Margaret Schoenfeld is an independent arts management consultant focused on ensuring that meaningful arts and cultural opportunities are available to the widest possible audience. Working primarily with arts funding agencies and organizations, Schoenfeld provides program and project management, conducts training and provides technical assistance to artists and arts administrators, provides strategic planning services, conducts research, develops and supports peer learning networks, and manages funding programs. Schoenfeld currently serves as National Coordinator for the six US Regional Arts Organizations, is the consultant to the Oklahoma Arts Council's Arts Education State Policy Pilot Program (SP3), and recently served as the coordinator for the National Coalition for Arts' Preparedness and Emergency Response. She has an Master of Arts in Public Affairs from the Humphrey School of Public Affairs at the University of Minnesota. A Vermont native, she lives in Arlington, Virginia.
Jerrod Shouse
Jerrod Shouse is the founder and president of Shouse Consulting, a leading government relations and lobbying firm in Oklahoma City. Shouse has 20 years of experience working within Oklahoma state government. He has built Shouse Consulting into one of Oklahoma's most respected public affairs firms. Shouse served as a personal assistant and as a policy advisor to Governor several issues. six years in the office of Oklahoma Governor Frank Keating. He served as the governor's He later was press secretary for the University of Oklahoma President David Boren where he helped lead the communications strategy and acted as the spokesperson for the university. Shouse has served on the boards of the Rotary Club of Oklahoma City, the Oklahoma Philharmonic Society, the Oklahoma Arts Institute Foundation, the Urban League of Greater Oklahoma City, the Greater Oklahoma City Chamber Board of Advisors, the Leadership Oklahoma City Alumni Board, and on the Governor's Task Force on Economic Development and Job Creation. Shouse received a Bachelor of Arts degree in public affairs and administration from the University of Oklahoma.
Todd Stein
Todd Stein serves Chief Executive Officer of Mid-America Arts Alliance (M-AAA). He joined the organization as Chief Operating Officer in 2013 to ensure the day-to-day implementation of programmatic and administrative organizational goals. Stein's career in the arts field has been diverse and substantial. He brings 20 years of experience in strategic planning, finance, program development, and relationship management to his position. Previously he served for eight years as deputy director and Chief Operating Officer of the Kemper Museum of Contemporary Art in Kansas City. Prior to his tenure at the Kemper Museum, Stein served as director of finance and administration for M-AAA from 1996−2004. He is a board member of the Crossroads Community Association, the Arts Industry Sector Council, and the Advisory Council for the Economic Development Corporation of Kansas City. Stein is a graduate of the University of Kansas.
Marnie Taylor
Marnie Taylor began her career at Oklahoma Center for Nonprofits (OKCNP) in 2010 as president and CEO. Taylor has over 35 years of leadership and nonprofit experience and currently serves on the boards of World Neighbors, Friends of the Governor's Mansion, Nation Council of Nonprofits, Potts Family Foundation and as chair-elect for ReMerge. Taylor is past board president of Oklahoma County Citizens for Juvenile Justice, Oklahoma Outreach Foundation, CASA of Oklahoma County, Notre Dame Club of Oklahoma City and Volunteer Center of Central Oklahoma. She has held leadership board positions for Oklahoma Arts Institute, American Red Cross, Junior League of Oklahoma City and Sunbeam Family.
Kelly Tompkins
Kelly Tompkins is a CNU-Accredited (Chapter of the New Urbanism) creative placemaking urbanist and the director of Main Street Enid. Tompkins is a graduate of the Oklahoma Arts Council's 2015 Leadership Arts class is the recipient of the 2015 Oklahoma Main Street Director of the Year Award.
Questions?
For more information contact our Assistant Director.