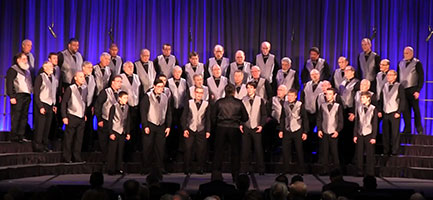 Booking Information:
Phone:
405-848-SING (7464)
Email:
Website:
Availability:
Year round. Full chorus requires more advance notice and will only be available in the evenings or on weekends. Smaller ensembles and quartets may be available during the week or in the daytime.

Fees:
Negotiable based on the ensemble size, performance length, and performance location requested.
Bio:
Created in 2016 from the merger of the OK Chorale and Music Central, Vocal Sounds of Oklahoma continues their legacy of award-winning entertainment that began in 1938. The all-male group sings a wide variety of family-friendly a cappella music suitable for entertainment at parties, holiday events, fundraisers, meetings/seminars/conferences, weddings, grand openings, and almost any other event in the greater Oklahoma City area and across the state