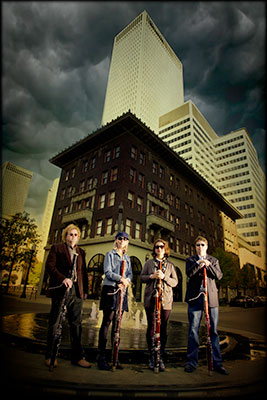 Booking Information:
Susie Brown

Phone:
(918) 445-0101
Email:
Website:
Availability:
Year round
Fees:
$3000 full recital; $600 educational show (in conjunction with a full recital)
(Transportation costs for group are in addition to above fee quotes.)
(For educational shows without a full recital, please contact Rascal Bassoons for a fee quote.)

Bio:
Members of Rascal Bassoons have made names for themselves as professional musicians who are experienced in the performance of bassoon and contrabassoon. Among the group's sets, its "Beatles" set, featuring electric bassoons accompanied by the backing of the Fab Four, has received rave reviews.

Rascall Bassoons has performed in a variety of venues including the Philbrook Museum of Art, Oklahoma Jazz Hall of Fame, and the Tulsa Performing Arts Center. The band has been featured in outreach performances of the Tulsa Symphony Orchestra at the Veterans Hospital in Muskogee and the Tulsa Cancer Treatment Center. Through the 2015 academic year, Rascall Bassoons is fulfilling a tour of the greater Tulsa area as part of Harwelden Institute program.