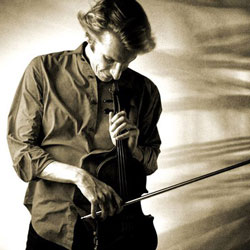 Booking Information:
Kyle Dillingham
1414 NW 30th Street
Oklahoma City, OK 73118
Phone:
(405) 808-8804

Email:
Website:
Availability:
Year round
Fees:
Full concert with Horseshoe Road $2,000 - $5,000
Bio:
Get ready for a high energy, uplifting musical experience that blends captivating virtuosity and heartfelt sincerity. With an eclectic musical style ranging from Blues to Bluegrass, Gypsy Jazz to Western Swing, Country, Rock and Gospel, Horseshoe Road blends them into an earthy genre of music they call, Heartland Acoustic. Full of surprises, the group's passion for music can be seen in their performance.
In 2008, Horseshoe Road completed a U.S. Embassy sponsored tour of Thailand, which commemorated the 175th anniversary of relations between the United States of America and the Kingdom of Thailand. It was the first time an American band had ever performed in four of the five cities they toured. Horseshoe Road is also the winner of the 2011 International Acoustic Music Awards in the Country/Bluegrass category.
They celebrated Oklahoma's centennial internationally through their performances with a tour of Japan and Thailand. They also filmed a documentary of this tour as an official OK Centennial Project, and performed 32 shows at the 2000 Oklahoma State Fair Centennial Expo at the Oklahoman Stage, along with a performance at the Redhawks Ballpark that same year as a featured part of the big Centennial Spectacular.
"Ken Burns and I travel all over the United States. After hearing your performance, we turned to each other and agreed that we had witnessed something amazing." ? Paula Kerger, President of PBS.