Miss Blues Band
Dorothy Ellis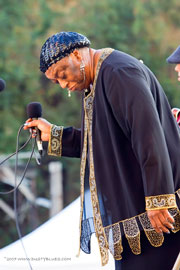 Booking Information:
Dorothy Ellis
2232 N.E. 20th St.
Oklahoma City, OK 73111
Phone:
(405) 424-4709
(405) 535-7300

Email:
Website:
Availability:
Year round
Fees:
Concert / Dance All dates available - $1000-$3000
Reminiscence of the Blues Workshop - $325-$575
Blues Duo - $200-$400
Bio:
Dorothy Ellis was inducted into the Oklahoma Blues Hall of Fame in 2004. In 2006, she conducted a symposium/dance at the Gerontological Society of America. DVD housed at Columbia University Archives. She has been featured on "Is This a Great State or What?" on Channel 4 in Oklahoma City with Galen Culver. Ellis has also been featured in magazines including Elmore, King Biscuit, Southwest Blues and Edmond Life and Leisure. She has performed with Richard "Groove" Holmes, Little Joe Blue, Drink Small and opened for Bo Diddley. She has appeared at festivals including Arcadia, Pinedale, Southwest Blues Heritage Fest, Dusk til Dawn and more. The Oklahoma Gazette called her the "The First Lady of Blues." Blues Travelogue said Miss Blues Band "was drenched in authenticity and performed with a passion that I haven't seen in years!"
Miss Blues Band performs traditional Blues centered around Southeastern, Southwestern and Delta.