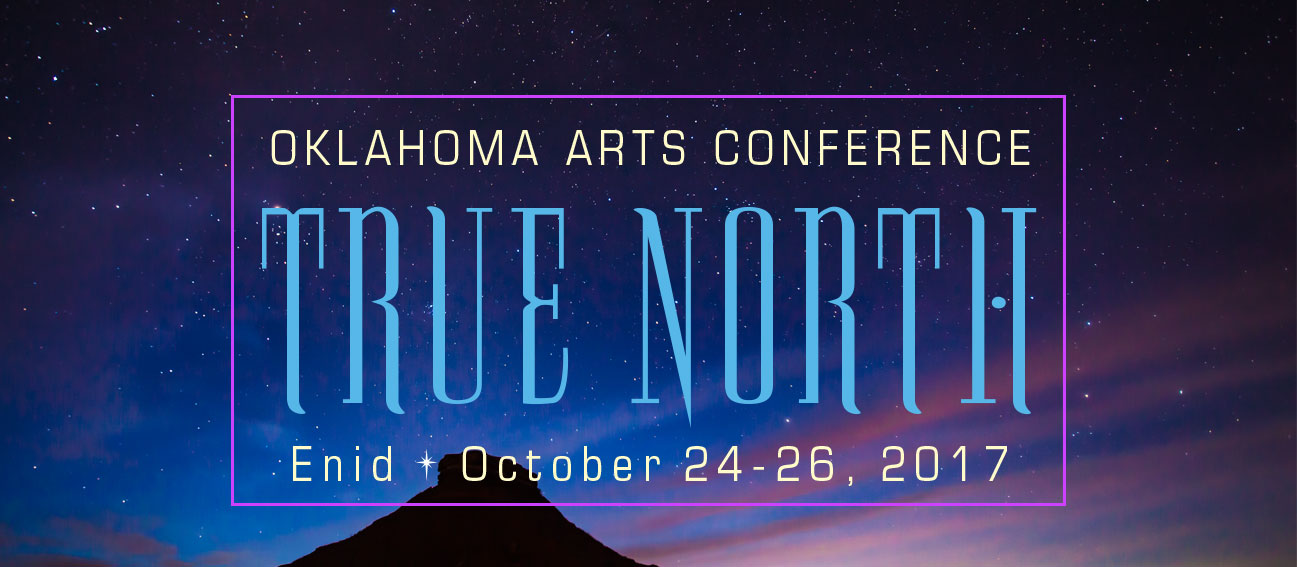 2017 Oklahoma Arts Conference
True North
Paula Nightengale
Paula Nightengale grew up in Dodge City, Kansas and moved to Enid in 1974. She has worked as a postal employee, church secretary, interpreter for the deaf, insurance representative, medical staff coordinator, and nonprofit organization director. Between 2013 and 2014, Nightengale spearheaded three community yarn-bombing projects in Enid, in which temporary public art made out of yarn was installed to cover trees and light poles in downtown Enid and outdoor spaces for World-Wide Knit in Public Day and Cherokee Strip Days. In 2007, Nightengale worked with co-founder David Hume to open Park Avenue Thrift, a nonprofit, charitable thrift store whose mission is to donate 100% of its profits to community endeavors. Park Avenue Thrift received a Business in the arts Award at the 2016 Governor's Arts Awards.
Paula Nightengale's Schedule
Funding the Arts through Thrift
Date: Thursday – October, 26 2017 Time: 1:15pm - 2:45pm
Room: 401 Track: Community Development
Over the course of 10 years, Park Avenue Thrift in Enid has donated over $2,350,000 to the arts, education, and broad community quality of life, including many community events and projects. A model for sustainability, the thrift store has helped citizens transform their surplus of stuff into financial support for the arts. The thrift store includes a gallery and events that feature Enid's emerging artists. Founders of Park Avenue Thrift will share organizational strategies for those interested in establishing a similar business model. Participants will have the option to tour Park Avenue Thrift right after the session adjourns.

Questions?
For more information contact our Assistant Director.