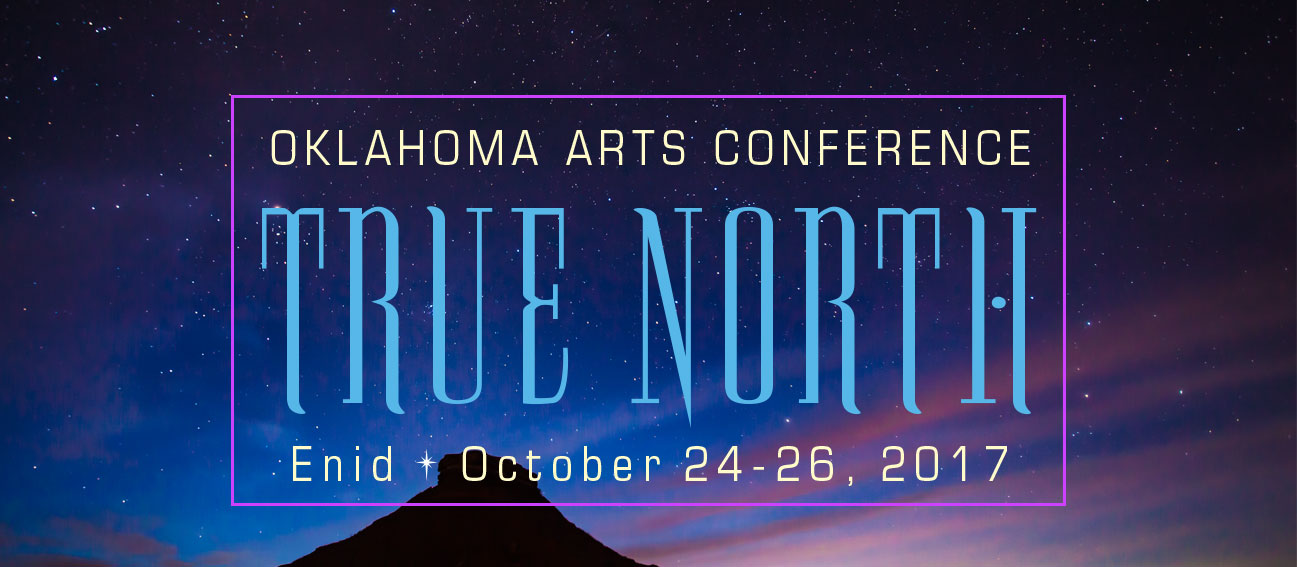 2017 Oklahoma Arts Conference
True North
Maria Swindell Gus
Maria Swindell Gus, a native of Bartlesville, has served as executive director of the Bartlesville Convention & Visitors Bureau since November of 2008. She currently serves on the trust authority of the Bartlesville Community Center, the board of directors for the Oklahoma Travel Industry Association, and as vice president for the board of the Green Country Marketing Association. Gus has been recognized for her work by the Oklahoma Travel Industry Association with Redbud Awards for Best Social Media Campaign, Oklahoma Department of Tourism's Organization of the Year Award, and an additional Merit Award for Social Media. She has been the community liaison for several productions that have been filmed in the Bartlesville area including "To the Wonder," "August: Osage County," and the yet-to-be released film; "Starbright." Gus earned a Bachelor of Arts in Theatre with minors in education and communications from Avila University in Kansas City, Missouri.
Maria Swindell Gus's Schedule
Connecting Communities through Film
Date: Thursday – October, 26 2017 Time: 1:15pm - 2:45pm
Room: Junior Ballroom East Track: Community Development
Led by the Oklahoma Film + Music Office, this panel will share how Oklahoma communities can benefit economically by attracting filmmakers. Panelists will share best practice guidelines for working with representatives from the film industry. Filmmakers who wish to engage with Oklahoma communities are encouraged to attend. The panel will be followed by smaller breakout discussions in which participants can get specialized advice.
Questions?
For more information contact our Assistant Director.