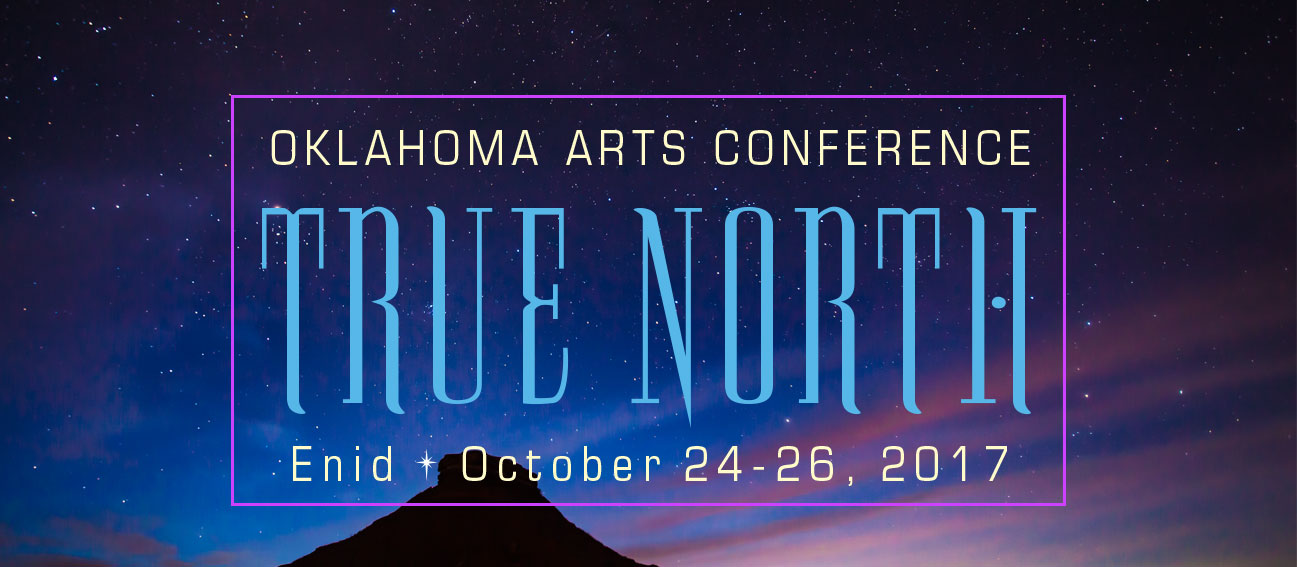 2017 Oklahoma Arts Conference
True North
James Pepper Henry
James Pepper Henry was selected in 2017 to become the first Director and CEO of the American Indian Cultural Center Foundation (AICCF). Henry's involvement with the center's development began in 2004 when he helped inform its conceptual design. In 2007, as associate director of the Smithsonian Institution's National Museum of the American Indian, Henry forged a foundation for future collaborative efforts involving the Smithsonian and what would become the AICCF. Prior to being selected to lead AICCF, Henry served as Executive Director and CEO of the Gilcrease Museum in Tulsa, Director and CEO of the Heard Museum in Phoenix, and Executive Director and CEO at the Anchorage Museum at Rasmuson Center in Alaska. His time at each institution was marked by successful expansion efforts, fundraising campaigns, and/or increased attendance among other achievements. Henry is a board member of the American Alliance of Museums and the Western Museums Association. He also serves on the Oklahoma Art in Public Places Oversight Committee.
James Pepper Henry's Schedule
The Fundraisers' Forum
Date: Wednesday – October, 25 2017 Time: 9:45am - 11:15am
Room: Junior Ballroom East Track: Arts Managers
What are the tried and true keys for successful fundraising? How can you ensure that your organization will flourish despite changing trends and times of uncertainty? Join our panel of development career veterans to hear more about how they have built relationships, garnered meaningful support, and fostered donors for their organizations. Panelists will share best practices for making "the ask" and how to make donors feel invested and passionate about your organization's mission and vision. Ample time will be provided for audience Q&A.
Questions?
For more information contact our Assistant Director.