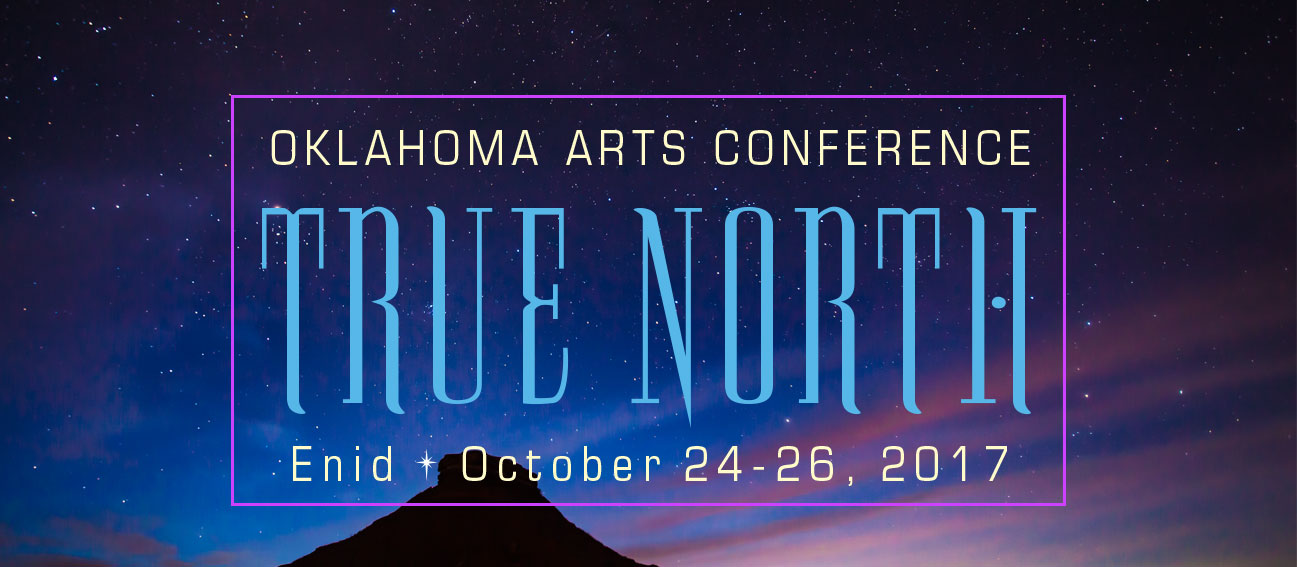 2017 Oklahoma Arts Conference
True North
Douglas Newell
Douglas Newell joined Enid Symphony Orchestra (ESO) as Music Director and Executive Director in 1983. Newell is a graduate of the North Carolina School of the Arts and the New England Conservatory of Music. He completed special studies in composition at the Governor's School of North Carolina and in conducting at the Aspen Music School. Prior to becoming Music Director of the ESO, Maestro Newell served as Music Director of the Boston Summer Opera Theater and Baylor University Opera Theater and Symphony Orchestra, Assistant Conductor of the New England Conservatory Repertory Orchestra and Assistant Conductor of the Knoxville Symphony Orchestra, and Knoxville Chamber Orchestra. Newell has conducted symphonies throughout the United States and Oklahoma, including the Richmond Sinfonia, the Orchestra Society of Philadelphia, the San Diego Symphony, the Boston Musica Viva, the Concord Orchestra, the Charlotte Symphony, Western Piedmont Symphony, the North Carolina School of the Arts Symphony and NCSA Chamber Orchestra. In Oklahoma Maestro Newell has guest conducted the Lawton Philharmonic, Oklahoma City Philharmonic, Oklahoma Symphony Orchestra and the Canterbury Choral Society. He has conducted ESO performances throughout Oklahoma.
Douglas Newell's Schedule
The Fundraisers' Forum
Date: Wednesday – October, 25 2017 Time: 9:45am - 11:15am
Room: Junior Ballroom East Track: Arts Managers
What are the tried and true keys for successful fundraising? How can you ensure that your organization will flourish despite changing trends and times of uncertainty? Join our panel of development career veterans to hear more about how they have built relationships, garnered meaningful support, and fostered donors for their organizations. Panelists will share best practices for making "the ask" and how to make donors feel invested and passionate about your organization's mission and vision. Ample time will be provided for audience Q&A.
Questions?
For more information contact our Assistant Director.