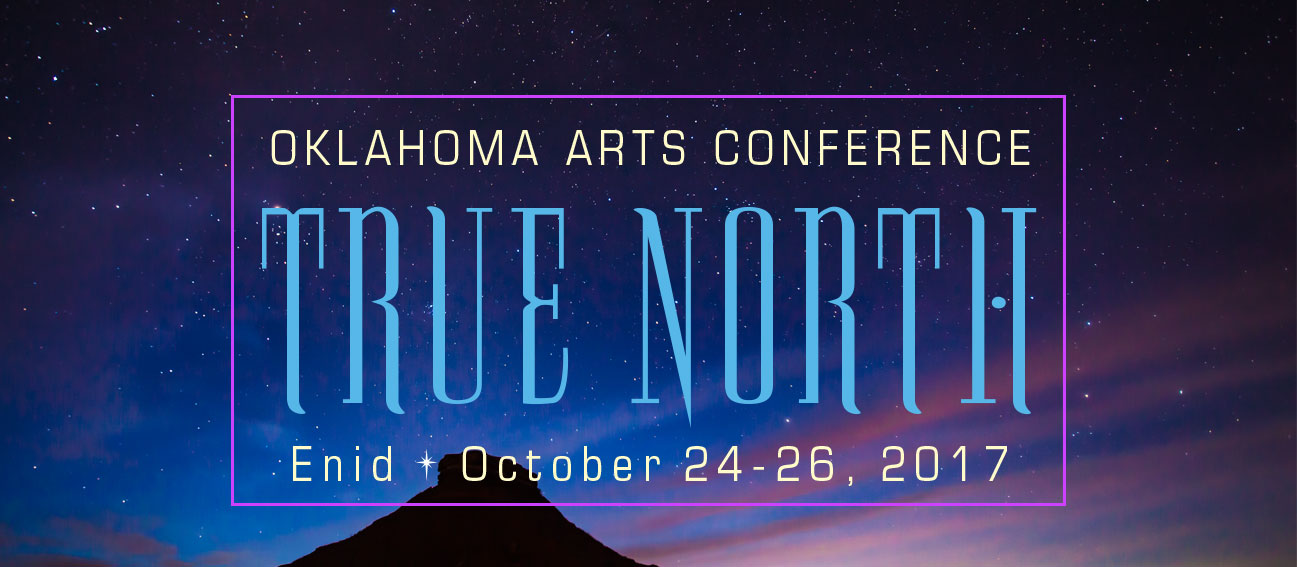 2017 Oklahoma Arts Conference
True North
Douglas Shaw Elder
Douglas Shaw Elder is the Executive Director of the Norman Firehouse Art Center, a U.S. Army veteran, a working artist, and a Research Fellow with Professor Dr. Dan Lovallo for creativity and innovation at the University of Sydney Business School. The G.I. Bill enabled Elder to complete his Bachelor of Fine Arts in Drawing; he then earned a Master of Fine Arts in Sculpture from Boston University, where he later returned as an assistant professor, teaching drawing and sculpture for six years. Elder is also an arts education and nonprofit consultant and a current member of the Norman Public Arts Board. As an artist, Elder is primarily a draftsman and sculptor, exhibiting nationally and internationally. Recently, he was awarded the O. Gail Poole Memorial Travel Fund, was a traveling artist for the Norman Arts Council's Cultural Connections program in Arezzo, Italy, and in 2017, he had an exhibition at the Hardesty Arts Center in Tulsa, Oklahoma.
Douglas Shaw Elder's Schedule
Engaging Veterans and the Military Community in Creative Self-Expression
Date: Wednesday – October, 25 2017 Time: 3:15pm - 4:45pm
Room: Junior Ballroom East Track: Community Development
Launched in 2015, the Oklahoma Arts Council's Oklahoma Arts and the Military Initiative is a strategic effort directed at meeting the needs of Oklahoma's military community through the arts. Through a partnership between the Oklahoma Arts Council and the Oklahoma Department of Veterans Affairs two pilot arts programs were launched at the veterans' centers in Norman (2016) and Lawton (2017). Formal evaluation of the first pilot program was conducted, resulting in the catalogue, "Engaging Veterans through Creative Expression," a free online resource that can assist individuals and organizations in providing programming for veterans and military members in their communities. Research findings from the evaluation will be shared during this session. Lead organizers and teaching artists who have been directly involved in the pilot programs will discuss the impact and healing components of the arts experiences.

Questions?
For more information contact our Assistant Director.