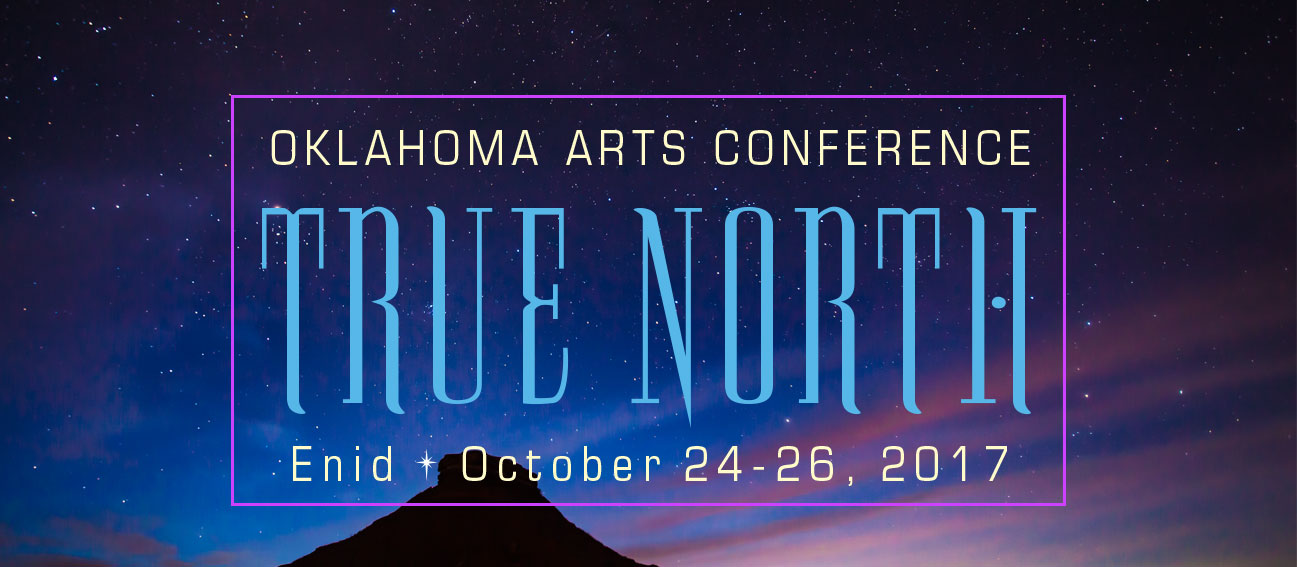 2017 Oklahoma Arts Conference
True North
Lynda Latta
Lynda Latta has served as the Ellis County OSU Extension Educator for 29 years, working in Family Consumer Sciences, 4-H and Youth, and as County Director. Her undergraduate degree is in vocational home economics, and her graduate degree is in elementary education. Latta serves on the board of Red Carpet Country and the Oklahoma Extension Association of Family and Consumer Sciences (FCS). She has written state curriculum for FCS programming and teaches all ages in Ellis County, Oklahoma and neighboring Texas communities. Latta has received national recognition for her innovative programming and numerous state awards through the Oklahoma Extension Association. Her current passion is promoting Oklahoma with the development of Barn Quilt Trails and developing tourism to showcase the beauty, history, and quality of life in all areas of Oklahoma.
Lynda Latta's Schedule
The Barn Quilt Trails of Oklahoma
Date: Wednesday – October, 25 2017 Time: 1:15pm - 2:45pm
Room: 401 Track: Community Development
Originating in Appalachia in 2001, the barn quilt phenomenon is now present in nearly all 50 U.S. states, and it has the capacity to stimulate rural economies. Barn quilts, which are square-shaped boards painted to resemble a quilt block and placed on the side of a barn or public building, have evolved into a rural development initiative that boosts tourism. Through the development and promotion of barn quilt trails, tourists have been encouraged to visit and explore rural communities. The creation of barn quilts in communities and schools has been effective in building social capital, celebrating community heritage, raising funds for schools, and teaching skills that combine science, math, and design. Hear about how the OSU Extension Educators are leading the way in establishing Oklahoma's first Barn Quilt Trails, and find out more about how your community can be involved.
Questions?
For more information contact our Assistant Director.