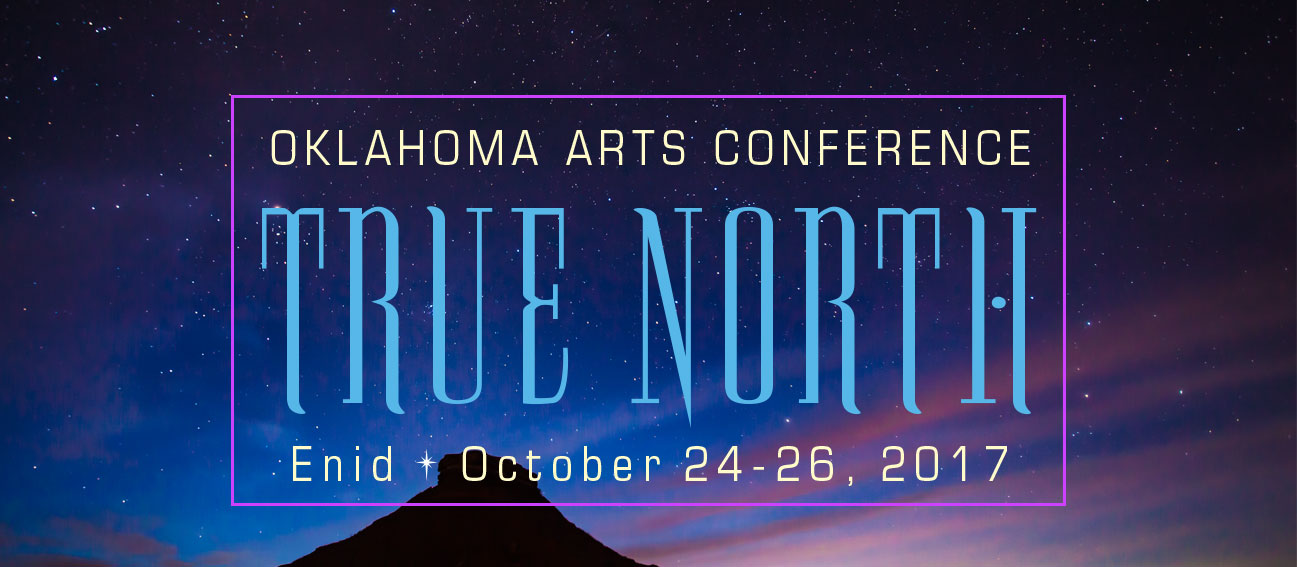 2017 Oklahoma Arts Conference
True North
Marcy Jarrett
Marcy Jarrett, Director of Visit Enid, has made a career of marketing cities for almost 20 years. She was Executive Director of Visit Norman and Visit Lubbock before relocating to Enid. She is a past member of the Oklahoma Chamber of Commerce Executive Leadership Class, the Texas Office of the Governor, Economic Development & Tourism's Tourism Advisory Committee, a graduate of the 2013 Oklahoma Arts Council Leadership Arts class, and the Oklahoma Municipal League's Citizens Academy Leadership Training. Jarrett is a Certified Destination Management Executive, a recent city council appointee to Enid's Public Arts Commission, and a board member of the Oklahoma Travel Industry Association. She is a founding member of Keep Enid Beautiful, and active on the boards of Red Carpet Country, Enid Arts Council, Tri-State Music Festival, and United Way. Jarret was a member of the steering committee for the $35 million Enid Renaissance Project that resulted in the development of the Central National Bank Center. She is part of the Enid First Committee that created the Enid brand identity that continues to evolve in the new entryway signs and wayfinding signs being placed around town.
Marcy Jarrett's Schedule
Good Morning, Enid!
Date: Wednesday – October, 25 2017 Time: 9:00am - 9:30am
Room: Grand Ballroom
Start your 2017 Oklahoma Arts Conference off on a high note by gathering with your Enid community hosts and fellow conference attendees for a high-spirited opening session. Led by Enid conference co-chairs, Cathy Breyley, Marcy Jarrett, and Kelly Tompkins, this lively morning program will help you learn how to make the most of your entire conference experience and your visit to Enid.
Economic Impact of the Arts: The Local Story
Date: Wednesday – October, 25 2017 Time: 3:15pm - 4:45pm
Room: Junior Ballroom West Track: Community Development
Oklahoma's newly released Arts & Economic Prosperity Report provides solid evidence of the significant direct economic impact of arts and cultural nonprofits across the state. This session will examine how you can determine the economic impact of the arts on your community. Learn how to translate the data into an effective story about the economic impact of your organization or event.
Connecting Communities through Film
Date: Thursday – October, 26 2017 Time: 1:15pm - 2:45pm
Room: Junior Ballroom East Track: Community Development
Led by the Oklahoma Film + Music Office, this panel will share how Oklahoma communities can benefit economically by attracting filmmakers. Panelists will share best practice guidelines for working with representatives from the film industry. Filmmakers who wish to engage with Oklahoma communities are encouraged to attend. The panel will be followed by smaller breakout discussions in which participants can get specialized advice.
Questions?
For more information contact our Assistant Director.