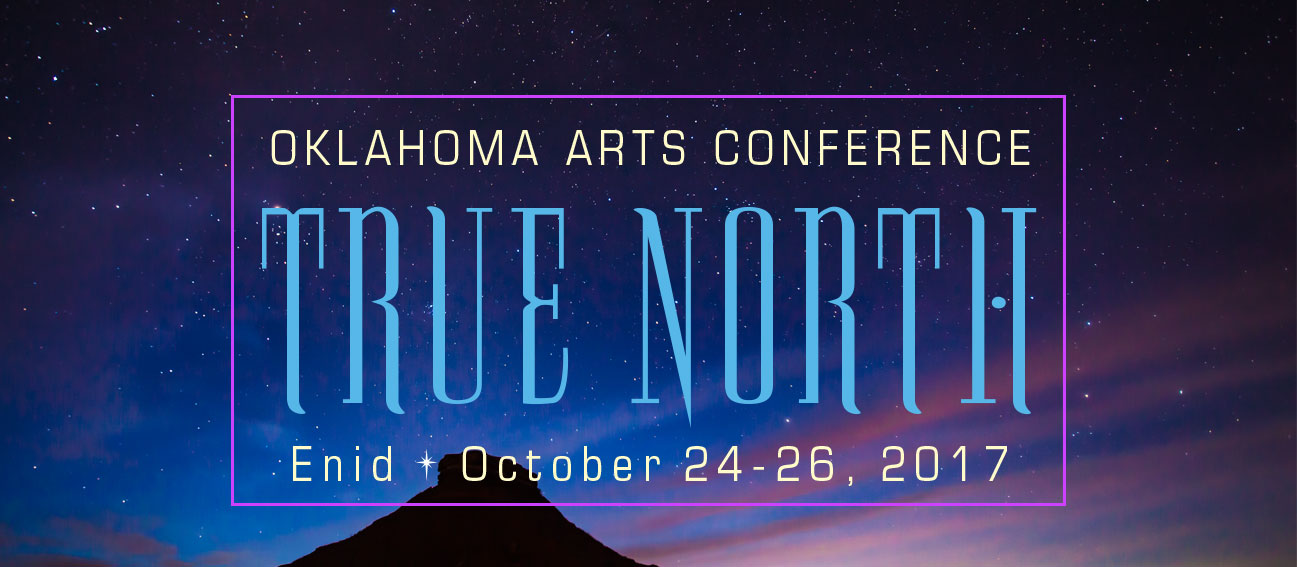 2017 Oklahoma Arts Conference
True North
Jerry Yoshitomi
A seasoned arts administrator with expertise acquired from decades of varied practice in the arts, Gerald D. (Jerry) Yoshitomi believes in the power of the arts to transform lives. Yoshitomi's methods have been implemented worldwide and have resulted in significant innovation and change among arts organizations for which he has worked and advised. His practices help organizations increase clarity of purpose, engagement in the arts, and earned and contributed revenue. Yoshitomi's recent work has focused on assisting organizations with increasing income, encouraging repeat participation, and amplifying word-of-mouth marketing. He has a particular interest in assisting small-budget organizations and artist cooperatives in rural and low-income communities, and he devotes much of his time to issues of diversity and inclusion as well as developing the next generation of arts leaders. Yoshitomi is the facilitator for a collaborative of performing arts presenters at major research universities including the University of Michigan, Stanford, Dartmouth, University of Texas, and others. His experience includes work as lead consultant on information and network strategies for LINC - Leveraging Investments in Creativity, a national initiative to improve the lives/conditions of artists. In addition to serving four years on the California Arts Council, Yoshitomi previously served as Executive Director of the Japanese American Cultural and Community Center in Los Angeles.

Jerry Yoshitomi's Schedule
Leading with Limited Authority
Date: Wednesday – October, 25 2017 Time: 9:45am - 11:15am
Room: Junior Ballroom West Track: Arts Managers
"You don't have to be a person of influence to be influential." – Scott Adams (Dilbert)
Wherever we are in an organizational hierarchy, leading our superiors ("Leading Up") is a necessary skill that frequently leads to both organizational success and moving up to a new leadership position.
Increasing Revenue through Grassroots Funding
Date: Wednesday – October, 25 2017 Time: 1:15pm - 2:45pm
Room: Junior Ballroom West Track: Arts Managers
Does your organization have tremendous impact on audiences and communities yet need to find that last 5% to balance your budget or support new programs? Have donations and sponsorships peaked? Have you raised ticket prices as far as you can? If you've answered yes to any of these questions, be ready for a fast-paced, interactive session where you'll take the first steps for creating renewable, reliable, revenue streams through grassroots fundraising. Proven methods will build on the impacts you've already had to encourage small contributions from large numbers of people. You'll see an improvement in your financial bottom line and contributors' depth of engagement. You'll leave with:
• The first building blocks for a more successful future
• Principles you can apply in almost any circumstance
• Actionable, monetizable strategies you can implement immediately
• Calisthenics for cash: stress reducing exercises to improve blood circulation and cash flow

One-on-One Consultations with Jerry Yoshitomi
Date: Wednesday – October, 25 2017 Time: 3:15pm - 4:55pm
Room: Boardroom Track: Arts Managers
Meet with Jerry Yoshitomi to talk through an issue or problem that you and/or your organization are facing. Questions to consider: 1. What problem do you need to solve? 2. What have you already tried? How did it work? 3. If you're successful in solving the problem, what would it mean for you? (artistically, financially, emotionally?) Consultations are 20 minutes and availability is limited to 5 individual sessions. You must be registered for the conference to sign-up for a consultation. You are encouraged to bring an additional representative from your organization to your appointment. These consultations are limited on a first-come, first-served basis. To request a consultation, send an email with "Jerry Yoshitomi Consultation Request" in the subject line to Molly O'Connor: molly.oconnor@arts.ok.gov.

Making Our Case (Part 1)
Date: Thursday – October, 26 2017 Time: 9:45am - 11:15am
Room: Junior Ballroom West Track: Arts Managers
This session is designed for artists and arts managers, board members, and volunteers from organizations of all budget sizes and disciplines. Learn how to develop skills to gather and communicate the impact of our work. Understand the value of this knowledge to increase revenues through increased ticket sales and contributed income and to reassess our strategic vision and value proposition. Leadership teams of two or more people from an organization are encouraged. The first eight groups/artists who submit a request will be invited to send a short online survey to recent participants about meaningful aspects of their experiences and receive a report of their survey responses compared to responses from other presenting organizations. The survey results will be shared during the workshop, demonstrating the impacts that we've already made and methods by which these impacts can be collected and communicated. To be considered for one of the eight groups, complete a short online application at this link:
https://www.surveymonkey.com/r/OkACMM
by September 30th.
Making Our Case (Part 2)
Date: Thursday – October, 26 2017 Time: 1:15pm - 2:45pm
Room: Junior Ballroom West Track: Arts Managers
(A continuation of the discussion from Making a Case Part 1) After an engaging, highly interactive session filled with creativity and joy, participants will create and leave with a work plan to gather evidence of the impacts of our work and communicate those impacts to increase participation and revenue.
Questions?
For more information contact our Assistant Director.