Reclining Nude
by Marlene Collins Walker
Oil on canvas
Dimensions: 42.5 x 32.5
Purchased through a National Endowment for the Arts grant, 1977,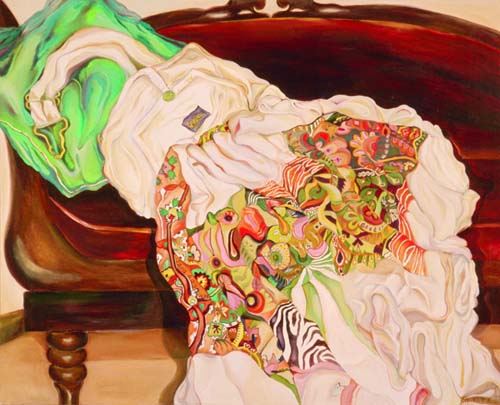 The Artwork
In Reclining Nude, Marlene Collins Walker plays with the idea of the seen versus the unseen. Due to the painting's name, the viewer may expect to see a nude form. Instead, the artist presents the viewer with a still life of clothing and a quilt upon a sofa. The viewer may then infer that if the figure's clothing has been removed and placed in this setting, then elsewhere one might find the reclining nude.


The Artist