Patricia Isbell
Her Favorite Negatives, In Print
North Gallery - April 4 - June 5, 2016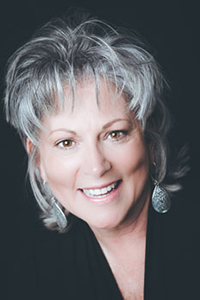 Patricia Isbell is a freelance photographer based in Chickasha, Oklahoma. She has traveled throughout Europe, North America, and South America pursuing her passion of photographing people, places, and the outdoors. A native of Texas, Isbell purchased her first camera over 35 years ago and has continued to build on her self-taught knowledge and practice.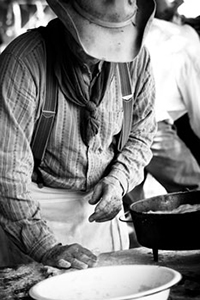 As a young teenager first attempting to capture moments with a film camera, Isbell recalls that getting it right was not always easy. "Going to the photo lab always felt like Christmas," she says of the anticipation of finally seeing what she had captured. Sometimes only two or three images from an entire roll of film were in focus and properly exposed. "But I never stopped trying."
"I can still remember the very day I purchased my first digital camera – a Canon Rebel with a zoom and wide-angle lens," recalls Isbell. "The digital camera quickly became my best tool in learning more and more about this art we call photography. I would take the time to shoot one subject multiple times, whether it be my daughters, a vase of flowers, or whatever would sit still for me. Then, I would record the setting and conditions for each image. The time I took to study each one and why it was so different – good or bad – was time well spent."

Isbell explains that what motivates her as a photographer is having the ability to see an image before she captures it. In addition, she has a passion that drives her to go to just about any length to capture the right shot. "Even if that means falling off the side of a mountain in Arizona, or photographing a herd of buffalo only to realize they have now come so close that you can't see their heads in your lens, or being run into by a car in the Rocky Mountains while photographing birds. No camera equipment was hurt in these events," Isbell quips.
Isbell's photography has been exhibited locally, showcased in the Paseo Arts District in Oklahoma City, published in Outdoor Oklahoma Magazine, and profiled in several online magazine sites. Photographer's Forum, a worldwide forum including 73 countries, has selected her photography for publication in their Best of Photography category in 2012, 2013, and 2014. Most recently, Isbell's artwork has been added to the permanent collection at St. Anthony Hospital in Shawnee, Oklahoma.
Lately, Isbell explains that her interest in photography has grown into something more than just practice. She explains, "Freelancing is something I will always enjoy pursuing, but teaching and mentoring others about the art of photography is what I am most passionate about."