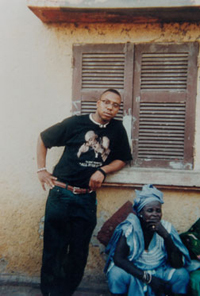 Contact Information:
Marco Columbus
736 NW 16th Street
Lawton, OK 73507
Phone:
(405) 887-5281

Email:
Discipline:
Creative Writing
Participants:
Childhood, Adolescents and Adults
Availability:
Statewide, year-round
Bio:
Marco Columbus is an inspiring writer who challenges residency participants to find the hero within. He holds a Bachelor in Communications and Master of Human Relations from the University of Oklahoma. He is also the first recipient of the Oklahoma City Public Board's George Henderson Fellow. His residencies motivate students to find their own voice through both writing and poetry.
Learning Goals:

Increase observation and descriptive skills
Develop creative expression
Understand self in the world
Create short personal essays
Strengthen self-confidence as writers