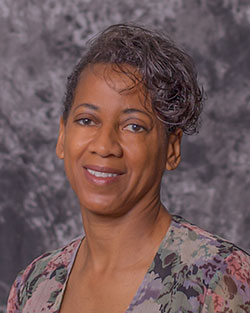 Contact Information:
LaTasha Marie Eck
27889 Hwy 9a
Maud, OK 74854
Phone:
(405) 664-8891
(405) 330-4155
(405) 997-3325

Email:
Discipline:
Theatre/General
Participants:
Early Childhood, Childhood, Adolescents and Adults
Availability:
Statewide, year-round
Bio:
LaTasha Marie Eck holds a Bachelor in Acting/Directing from the University of Oklahoma and has traveled in the Caribbean, lived in Italy and studied in New York. She is currently pursuing plans to create a theatre company for youth. Eck promotes mini-theater, a workshop that is designed for middle schools, high schools and alternative schools. Students in her residencies may participate in dramatic readings, poems, lyrics, historical theatre, props and set design, playwriting and creative writing. With extensive research, her residencies can re-live any subject with creative art and performance.
Learning Goals:

Strengthen critical thinking and memorization
Integrate the arts with history curriculum
Increase listening skills
Develop self-expression through theatre
Acquire a sense of place in history