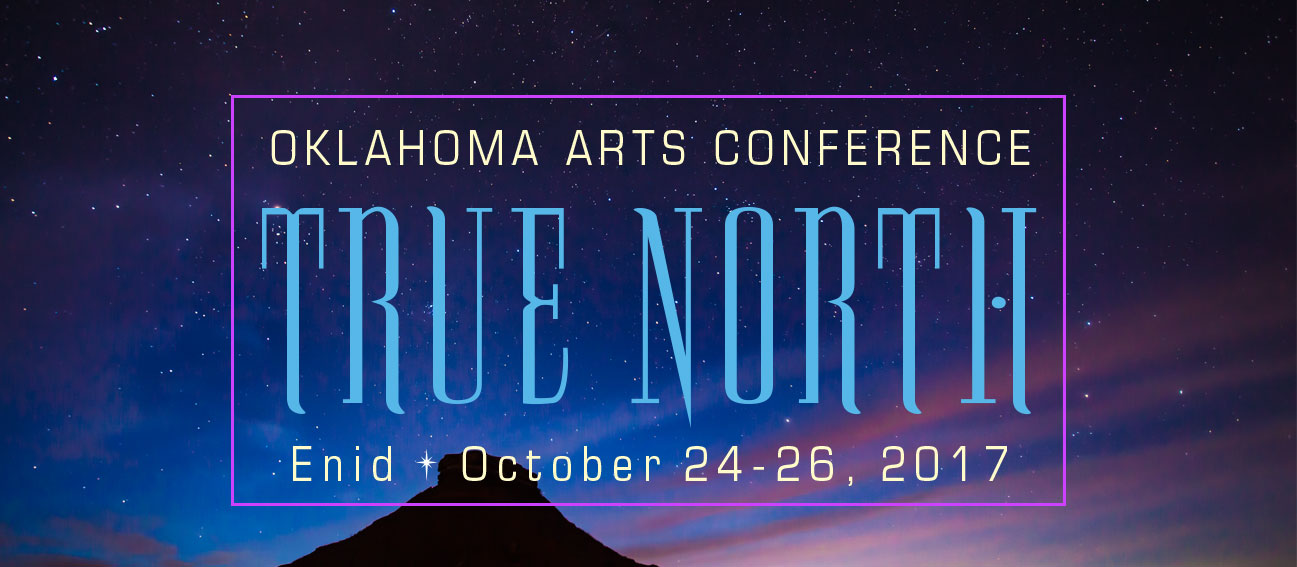 2017 Oklahoma Arts Conference
Things to see and do in Enid
Cherokee Strip Regional Center
507 S. 4th St. , Enid
You'll meet an array of historical figures and be inspired by the character traits that made them great leaders when you visit the Smithsonian-quality Cherokee Strip Regional Heritage Center. The center tells the history and development of the Cherokee Outlet.
CREATORS 2017: Northern Oklahoma College Faculty Art and Literature Exhibition
Northern Oklahoma College Enid
Special conference exhibition hours are from October 24 to October 26, 11:00 a.m. to 6:00 p.m.

An evening reception is scheduled for October 25 from 6:00 p.m. to 8:00 p.m. Stop by during this time to see the exhibition and meet the artists. CREATORS 2017 features the work of Paul Bowers, Ken Crowder, Brandon Hobson, Jena G. Kodesh, Audrey Schmitz, and Don Stinson. Light refreshments will be provided.
Gaslight Theatre presents "The Crucible"
221 N. Independence St. , Enid, OK
Arthur Miller's exciting drama about the Puritan purge of witchcraft in old Salem is both a gripping historical play and a timely parable of our contemporary society. Directed by Catina Sundvall, the story focuses upon a young farmer, his wife, and a young servant-girl who maliciously causes the wife's arrest for witchcraft. Oklahoma Arts Council attendees will get a discounted ticket price of $10 for the show on Thursday, October 26th. The show starts at 7:00 p.m. To purchase tickets, call 580-234-2307.

*Intense situations may not be suitable for all ages.*
Kenwood and Waverley Historic Districts
The first two housing additions in Enid, with homes built between 1895 and 1932. Kenwood is a 10-block area just northwest of downtown Enid, while Waverley is a 24-block area 11 blocks west of downtown Enid. Drive through and enjoy these marvelous houses.
Leonardo's Children's Museum
200 E. Maple, Enid
One of the top children's museums in Oklahoma recently completed a $6 million facelift, and children of all ages love to come and play. Features for the adults to enjoy include the giant Lite Brite and a life-sized Operation game.
Literary Landmark: Marquis James, Enid Public Library
120 W. Maine, Enid
The Enid Public Library is designated as a National Literary Landmark site honoring the work of two-time Pulitzer Prize winner Marquis James. James (1891-1955) was born in Missouri. His family made the Cherokee Strip Land Run of 1893 and James grew up in Enid. He won Pulitzer Prizes for The Raven: A biography of Sam Houston in 1930. , and The Life of Andrew Jackson in 1938. He also chronicled his life growing up in Enid in his 1945 book, The Cherokee Strip: A Tale of Oklahoma Boyhood.
Railroad Museum of Oklahoma
702 N. Washington, Enid
Named to the National Register of Historic Places in 2015, the Railroad Museum of Oklahoma houses one of the largest collections of railroad material in the United States. Exhibits include over 1,000 pieces of dining car china and silver service from passenger trains of the past, as well as cabooses, dining cars, and engines sitting in the yard.
Ruth Monro's Augur's Murals, Garfield County Courthouse
114 W. Broadway, Enid
See the fascinating depiction of the region. The murals cover 1,136 square feet.
Simpson's Old Time Museum
228 E. Randolph, Enid
Come see where Westerns are made! Visit Simpson's Old Time Museum and Skeleton Creek Productions Movie Studio and step back into the Old West. All are full-sized movie sets used in Skeleton Creek action-packed family Westerns. The museum also houses a private doll collection numbering more than 1,800.
Thursday Morning Yoga with Channing Choate
Gaslight Theatre, Enid, OK
Begin your day by aligning with your true north. Local yoga practitioner, Channing Choate, will offer a one-hour morning yoga session for conference attendees on stage at the Gaslight Theatre. Bring your own yoga mat and bottled water. There is no cost to participate in this morning activity, but donations are appreciated and will go to support the Gaslight Theatre.
Questions?
For more information contact our Assistant Director.